As the scent of fresh cut grass starts filling our senses again, we cannot help but think of summer. For those who are stuck in an office during the week, you might find thoughts of your toes in the sand starting to dance throught your mind. But have no fear because the beaches aren't as far away as you might think! In fact, all of our Chicago friends know that the beaches of Lake Michigan are always beautiful, but in Southwest Michigan we have the inside scoop to help you find the best beaches. Looking for a quiet beach? A party beach? A beach with bathrooms and food? We got you!
New Buffalo Municipal Beach – New Buffalo, MI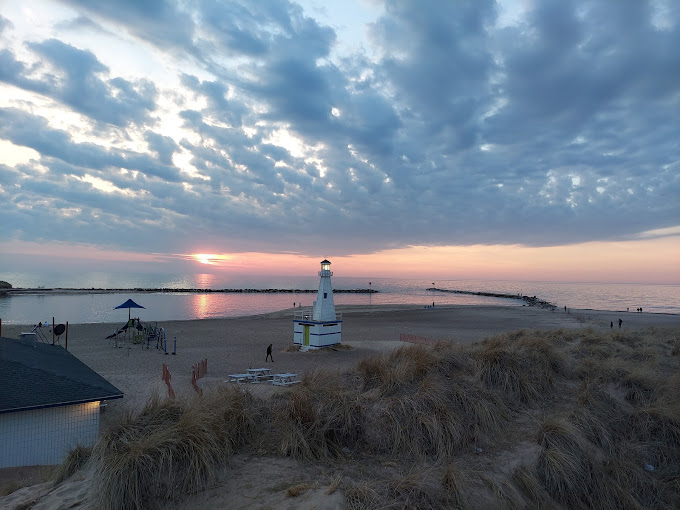 Conveniently located close to downtown New Buffalo, this beach offers many amenities! With bathrooms and food vendors on the beach, this location is great for families and teenagers.  Local kayak and paddle board rentals are available by the boat launch. Take a nice paddle down the Galien River or out into the lake. The Stray Dog, Nancy's, and many other food options are within walking distance of the beach as well, in case you need any other food or a break from the sand.  This beach is pretty large, but expect it to be busy on nice days. The parking lot is also pretty large, but you will have to pay during the summer months.
Cherry Beach – Harbert, MI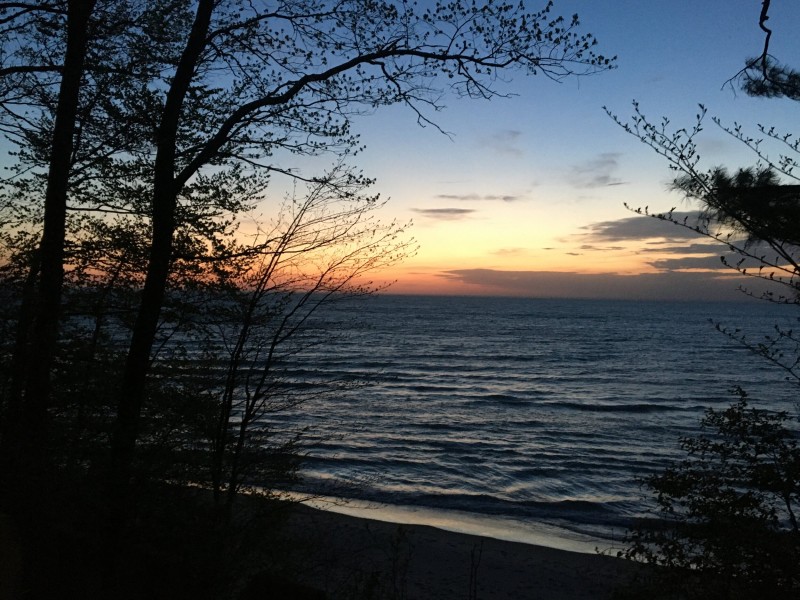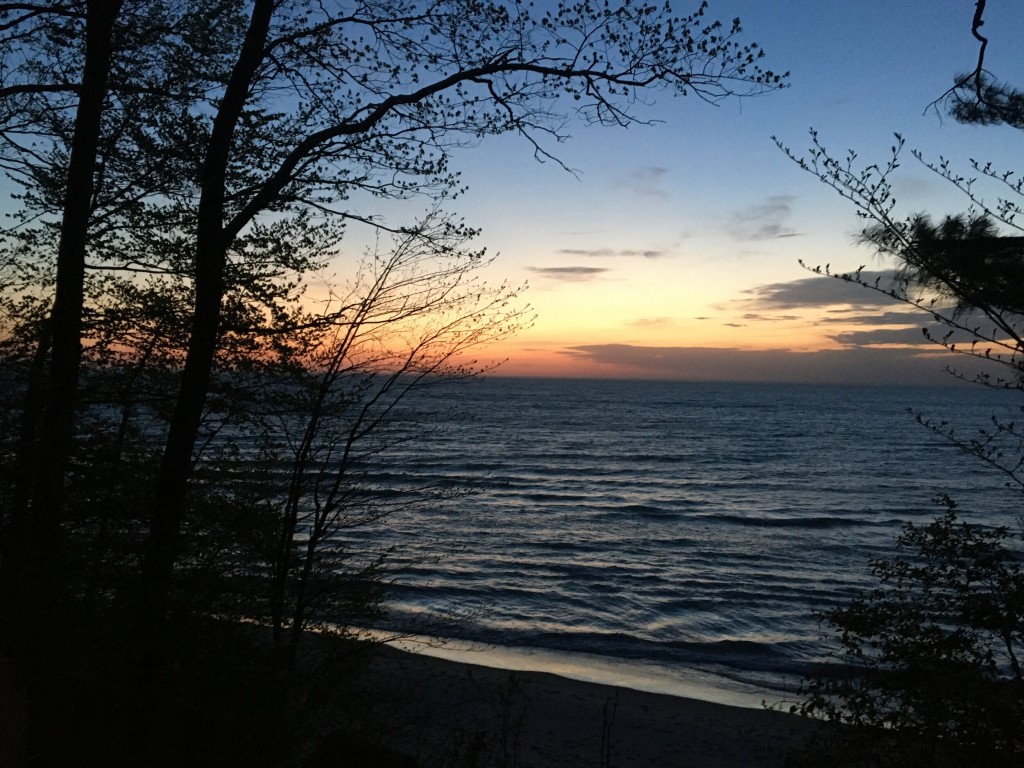 With just over 650 Feet of lakefront, Cherry Beach is one of the largest public beaches in Chikaming Township. You have to drive down a dirt road to get there and while parking is limited, there are serveral public parking spaces for visitors to use. This is one of many beaches maintained by Chikaming Township. While lacking some conveniences like bathrooms, Cherry Beach (as well as some of the other smaller beaches not listed) are frequented mostly by the residents so they tend to be a bit quieter. Restaurants close by include Cafe Gulistan and Gather, if you need lunch or dinner after your trip to the beach!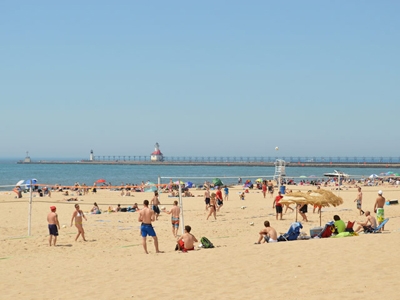 Downtown Saint Joseph is one of the more developed cities along the Southwest Michigan Lakeshore. The beach has a lot of parking spaces for a fee, but if you are willing to walk a little bit, Saint Joseph has some of the biggest free parking lots in the area! Silver Beach itself is pretty large with volleyball courts, a swingset for the kiddos, a really awesome giant fountain, and a carousel! The most popular food option,  silver Beach Pizza, is always packed, but they offer a walk-up window as well. Order your pizza from your phone and then take a short walk to pick it up and enjoy on the beach!  Alternatievly, there are lots of shops nearby too. If you stop by Silver Harbor Brewing Company then you will be right next to Saint Joseph's new The Market  which offers small pop up shops and vendors!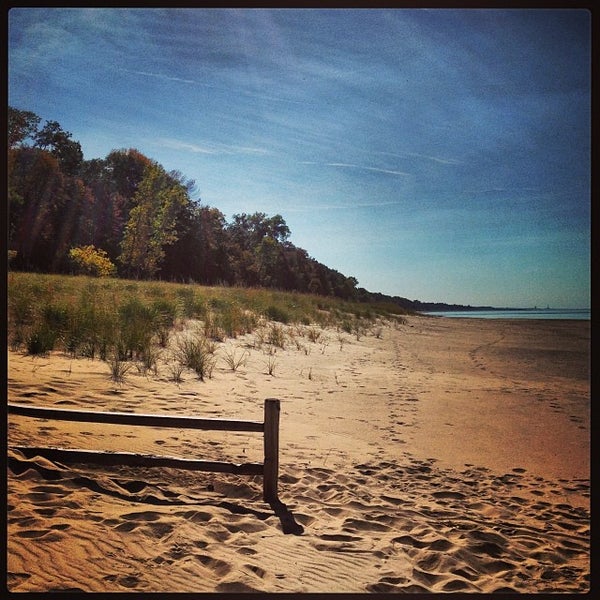 Our favorite local beach! You can easily bike or walk there from Goldberry Woods, which we suggest since there are very few parking spaces available. Being one of our end-of-the-road public beach accesses there are not any modern conveniences either. However, "downtown" Union Pier just got remodeled a couple years ago, and they put in Public Bathrooms within walking distance of the beach. On the way there, you can stop at Milda's or Black Currant Bakehouse for a snack. There is also The Union Pier Market that offers many small conviences such as bags of chips and other snacks, cases of beer, and some other items you might need to pack into a cooler.  Stop at Red Arrow Ride to rent beach gear or purchase some beach toys.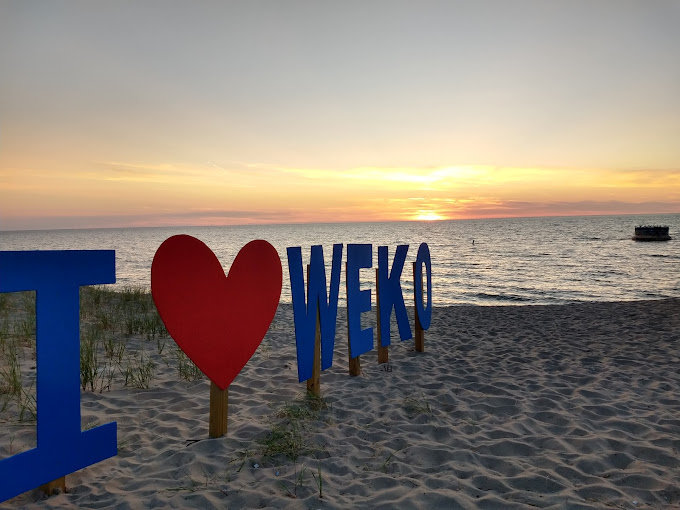 Featuring a campground, and a glass sided pavillion with food vendors and bathrooms Weko Beach is a great option for families as well! There is even a board walk that takes you to a dog park designated area of the beach for your four legged friends. During peak season, the community has been known to put on community events and music shows at the beach as well. Parking is plenitful, but you still might need to walk from downtown Bridgeman on super busy days. Nearby spots to grab a bite to eat before or after the beach include Emma Hearth and Market, Haymarket Taproom, Tapistry, and Lake Street Eats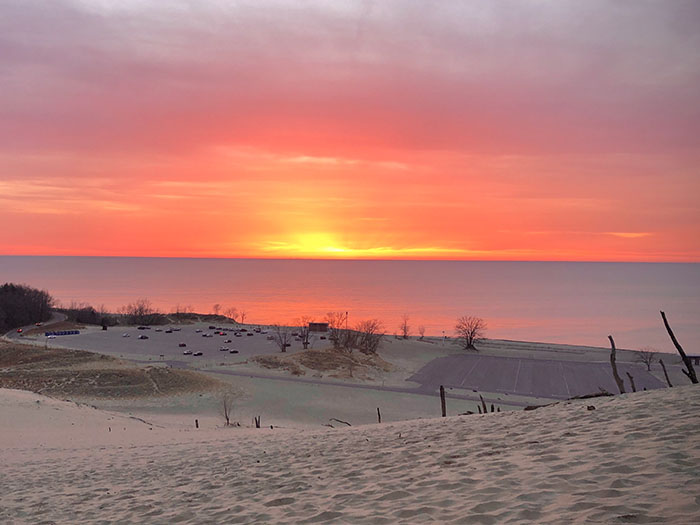 There will be a fee to get in because it is a state park, but this is by far the biggest beach in Harbor Country. It comes with all the amenities of a state park as well! A small gift shop, concession stand, bathrooms, and a campground! Plus, part of the beach is dog-friendly. There are also miles and miles of hiking trails.  Local kids have been known to hike into the wooded area to find the small streams and clay pits. You can also climb the dunes for a spectacular view of Lake Michigan. Dont forget to stop by downtown Sawyer to grab a bite to eat at Greenbush!