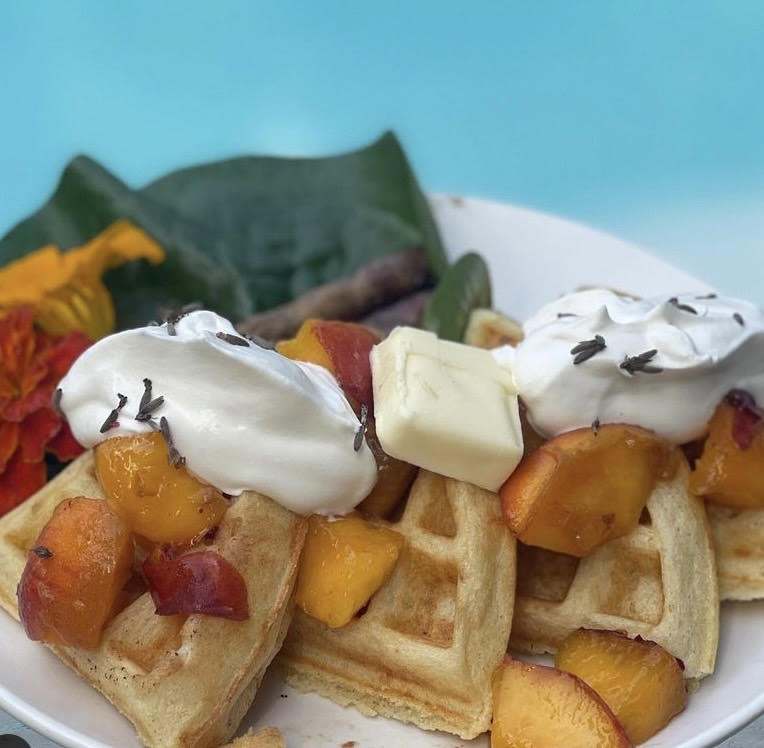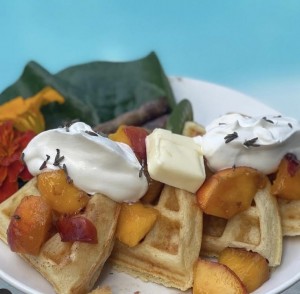 This one is for our beautiful Taylor. Our Waffle fiend. These indulgent waffles will make your kitchen smell like fresh-baked bread ALL DAY. I think our favorite is to top them with fresh peaches and whipped cream. Everyone loves the perfect waffle…crispy on the outside and oh so light and fluffy on the inside.
Ingredients
2 Cups Milk
1 packet (2 ¼ teaspoons) of active dry yeast
1/ Cup Warm Water
½ Cup Butter
1 Teaspoon Granulated Sugar
2 Cups All-Purpose Flour
1 Cup Whole Wheat White Flour
2 Eggs Slightly Beaten
½ Teaspoon Baking Soda
Directions
Warm the milk in a small saucepan until it bubbles. Stir in the ½ Cup of Butter to melt it (This should cool down the milk enough not to kill the yeast).

Dissolve the yeast in the warm water to activate for 5-10minutes. Then add this mixture to your milk and butter.

In a large bowl, combine your milk mixture with Salt, Flour, and Sugar. Mix thoroughly, cover, and let stand at room temperature overnight.

The next morning stir in beaten eggs and baking soda. Mix well.

Spray a preheated waffle iron well, ladle in batter, and cook until golden brown!