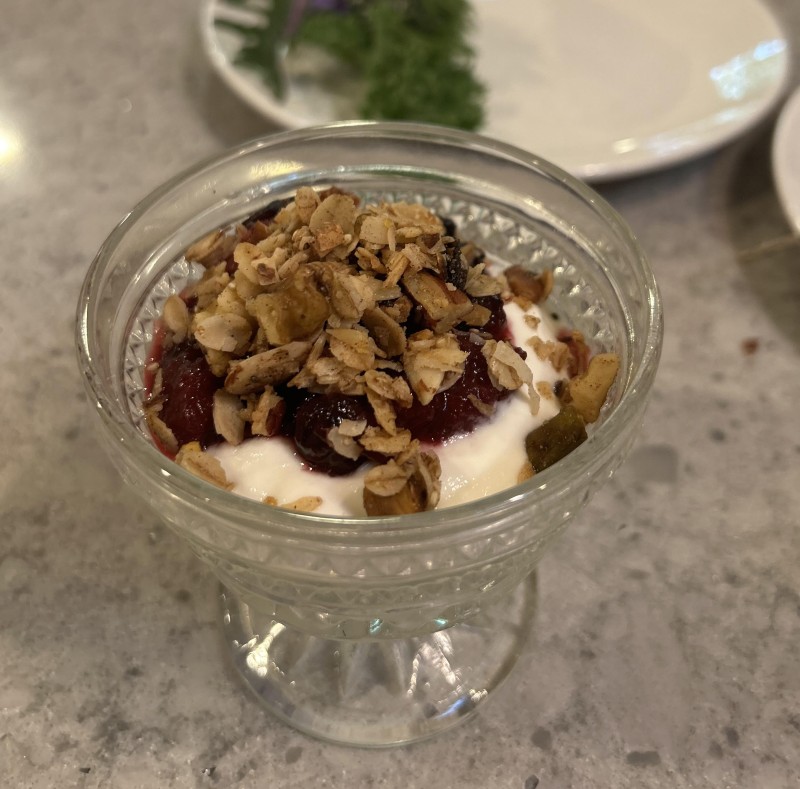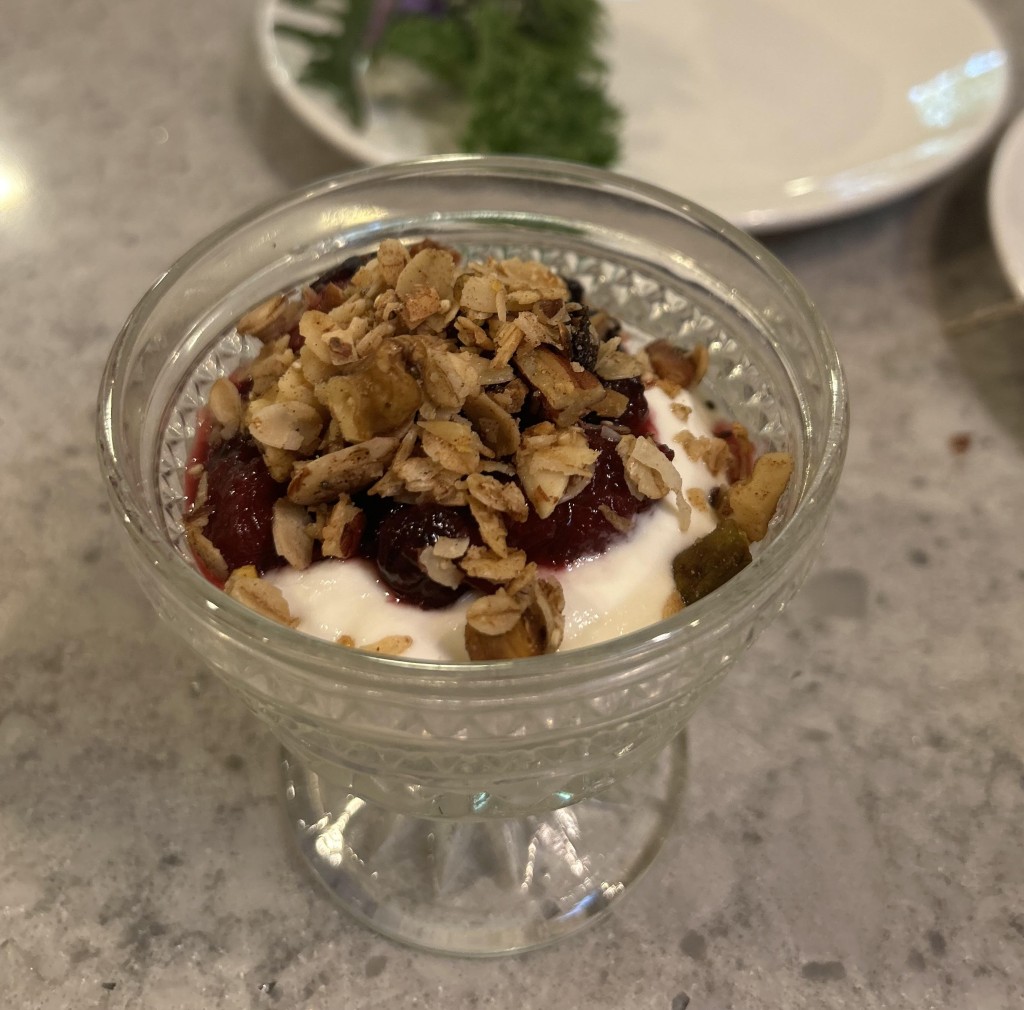 When Carly first made this granola recipe, we knew it was a keeper. Not only was it delicious, but the yield of the recipe was also exactly what we needed for our Bed and Breakfast.  It made so much that we could store it and use it for several weeks before needing to make a new batch. And when we are serving anywhere from 2-30 people a day, we needed a recipe that was consistent and made a large quantity. We love to top all of our yogurt parfaits with this delicious and crunchy delight. Paired with Strawberry-Rhubarb Compote or a Berry compote made with our unique Honeyberries, this recipe is sure to be a hit with any parfait lover!
Ingredients
8 Cups Rolled Oats
1 Cup Chopped Almonds
1 Cup Chopped Pecans
1 Cup Chopped Walnuts
3 Tablespoons Chia
3 Tablespoons Quinoa
1 1/2 Teaspoons Salt
1/2 Cup Brown Sugar
1/4 Cup Maple Syrup
3/4 Cup Honey
1 Cup Vegetable Oil
1 Tablespoon Cinnamon
1 Tablespoon Vanilla Extract
2 Cups Dried Fruit of Choice (we love Craisins, Raisins, Dried Apricots, and Coconut!)
Directions
Preheat oven to 350 degrees.
Line two large baking sheets (that have sides!) with parchment paper.
In a very large mixing bowl combine all your ingredients. Mix until evenly incorporated.
Spread onto your two prepared baking sheets as evenly as possible.
Bake at 350 degrees for 10-15minutes. Look for browning along the edged. Once you see the edges start to brown, take the baking sheets out and mix the granola around on each baking sheet. Spread back out evenly on the sheets and place back in the oven for another 10-15 minutes.
Once you start to see the edges brown again you're done!
Slide the granola off the baking sheets onto the counter, using the parchment paper. Cool on the parchment paper. Once completely cool, transfer to an airtight container to store.