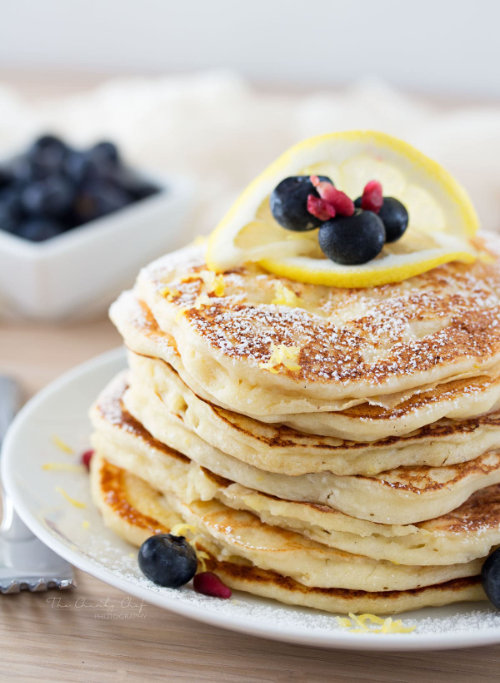 These pancakes might just be my personal favorites, while also being my arch nemesis. What these pancakes cause in frustration they make up for in deliciousness. Flipping them takes the patience that we usually lack during a busy breakfast, so we tend to save these pancakes for slower days. Commonly paired with some sort of blueberry sauce, we recently discovered serviceberries and they would pair just as well with these light pancakes.
Prep
15min
Cook
20min
Total
35min
Ingredients
1 3/4 Cups (15oz) Ricotta Cheese
1/3 Cup Granulated Sugar
2 Eggs
2 teaspoons Grated Lemon Zest (we discovered Boyajian Lemon Oil and it packs such a marvelous punch. Use 1/2 a cap of lemon oil in place of lemon zest)
2/3 Cups Flour
3 Tablespoons Butter
Instructions
In a medium bowl, mix together the Ricotta Cheese, Sugar, Eggs, and Zest (or Lemon Oil).
Fold in Flour until just combined.
Heat Butter in a large nonstick skillet (we love our electric skillet set at 300 F) over medium-low heat. in batches ladle batter into skillet to desired pancake size. These pancakes cook slower than other pancakes. Leave them until slightly brown and set at edges. Then CAREFULLY slide a pancake flipper underneath and flip very delicately. Cook another 3-5 minutes until cooked all the way through.
Serve with your favorite berry sauce, syrup, powdered sugar, or all three!