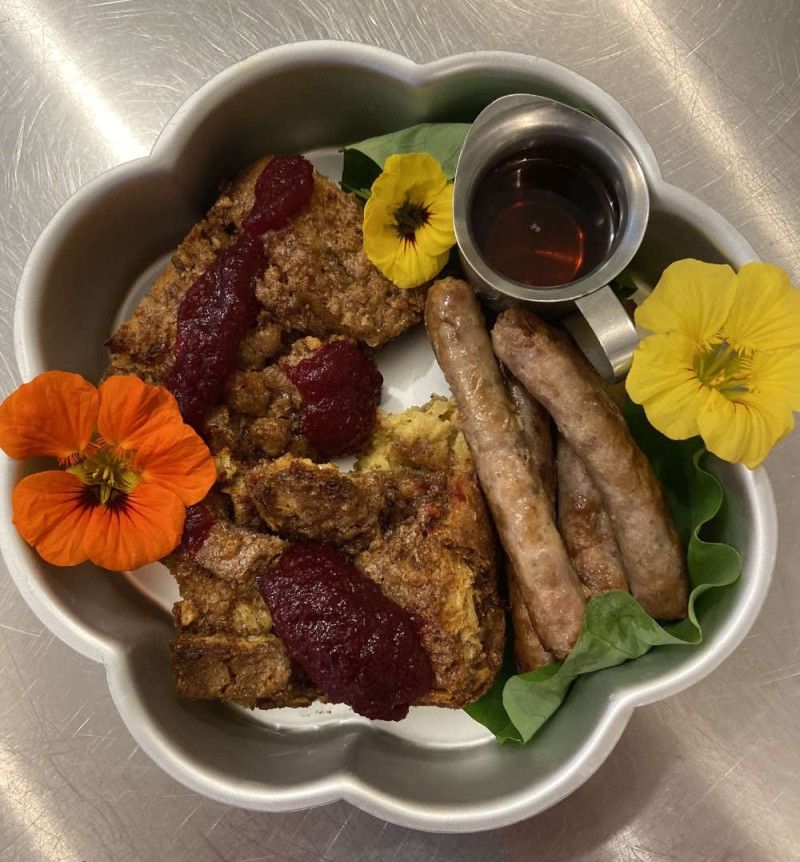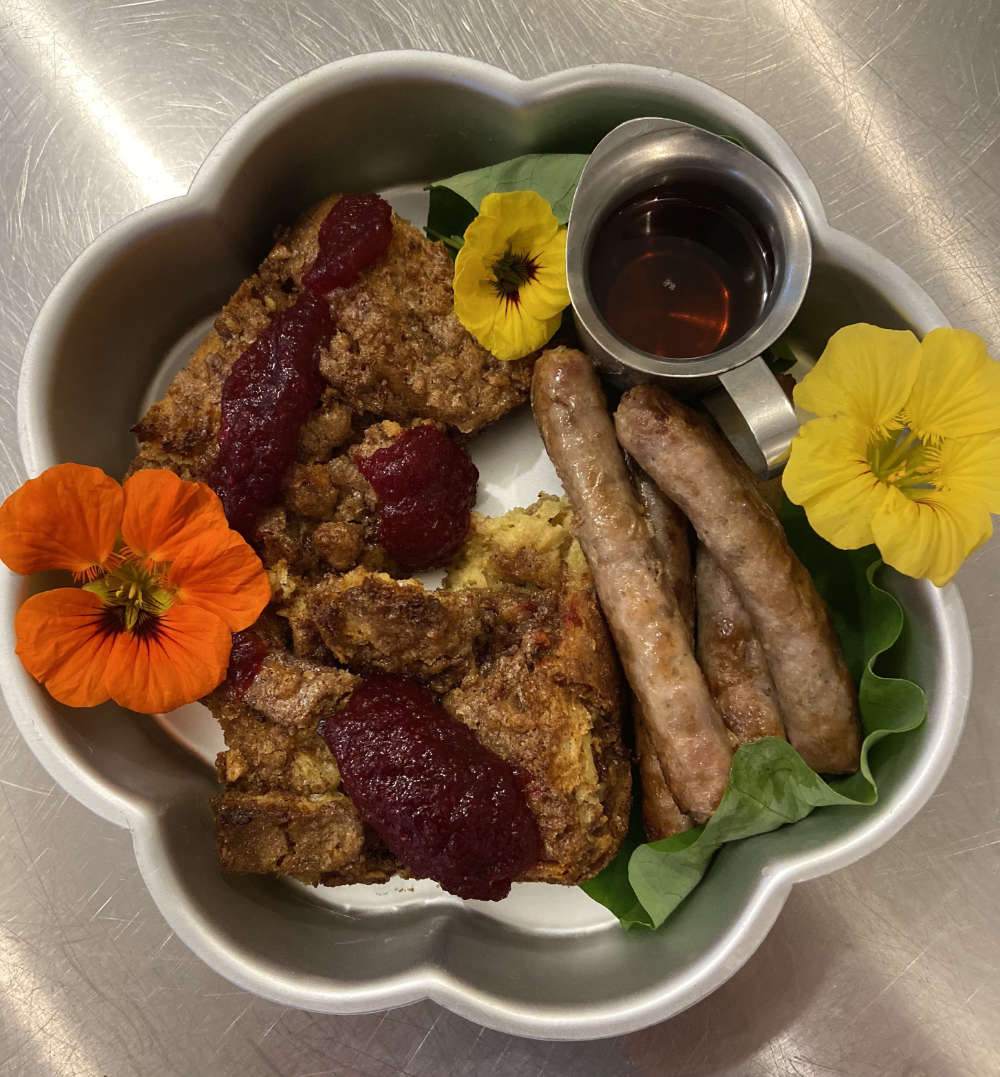 Eggnog Baked French Toast
Tis the Season to drink Eggnog…..or indulge in eggnog everything? This twist on our original Baked French Toast will get everyone in the holiday spirit as well as fill their bellies on a cold holiday morning. Drizzle the top of each piece with your favorite Cranberry Sauce recipe and it will be a hit for all holidays brunches to come.
Prep – 20min
Cook – 40min
Total – 60min
Ingredients
1 Loaf of French Bread, 16 ounce
8 Eggs
1 Cup of Milk
1 Cup of Eggnog
2 Tablespoons Granulated Sugar
1 Teaspoon Vanilla
1/4 Teaspoon Cinnamon
1/2 Teaspoon Nutmeg
Dash of Salt
Praline Topping
6 Tablespoons cold Butter
1 Cup packed Brown Sugar
1 Cup Chopped Pecans
1/2 teaspoon ground Cinnamon
1/2 teaspoon ground Nutmeg
Cranberry Sauce
1 1lb bag of Cranberries
1 Cup Granulated Sugar
1/2 Cup Water
1/2 Cup Orange Juice
Instructions
Cut French Bread into 1/2 – 1 Inch cubes. Arrange cubes evenly in a generously greased 9X13 Inch Baking Pan.
In a large bowl or blender, Combine eggs, milk, eggnog, sugar, vanilla, cinnamon, nutmeg, and salt. Beat until blended but not too bubbly.
Combine Praline Topping Ingredients in a separate bowl. Evenly spread over the top of your bread cubes.
Pour egg mixture over bread cubes, making sure to cover as evenly as possible.
Using plastic wrap, cover the pan and then press down gently on the entire surface of your pan. Your goal is to make sure the bread absorbs your egg mixture as evenly as possible.
Using the same plastic wrap, cover your pan completely and refrigerate overnight.
The next morning preheat oven to 350 degrees and bake for about 40 minutes or until puffed and lightly golden.