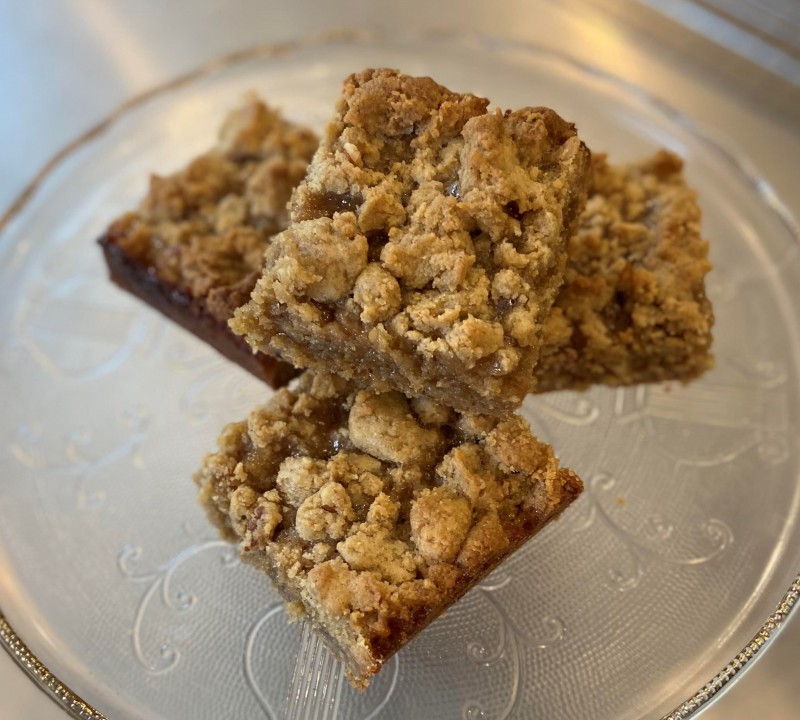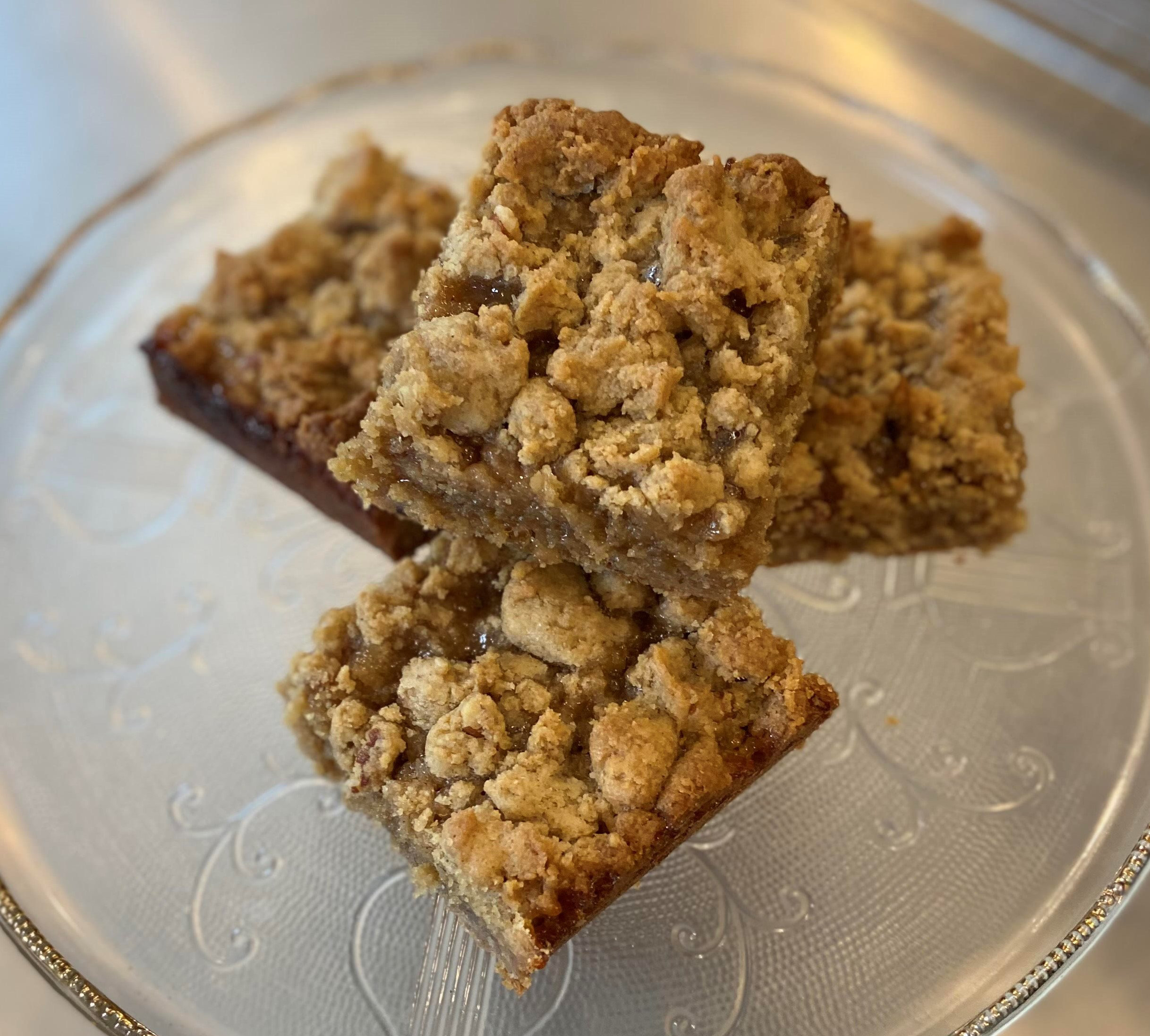 Okay, so Julie found this recipe on allrecipes (thanks, LindaK) while we were looking for a new cookie to bake up for our guests. We were initially intrigued because both Julie is Slovak and Carly is Czech in our heritage. While we are still not completely convinced that these are a traditional Czechoslovakian cookie recipe, we love them nonetheless, especially because they allow us to use up all of our tasty homemade jams!  We only made a few changes to up the whole grains and incorporate our favorite spice, cardamom.
Prep – 10min
Cook – 60min
Total – 1hr 10min
Ingredients
2 Cups Butter
2 Cups Granulated Sugar
4 Egg Yolks
2 Teaspoons Vanilla Extract
1/4 Teaspoon ground Cardamom
1/2 Teaspoon Allspice
4 Cups Whole Wheat White Flour (you can use A-P)
2 Cups Chopped Pecans
1-2 Cups Jam
Instructions
Preheat your oven to 325 degrees and grease a 9″X13″ baking dish with cooking spray.
With an electric mixer cream together the butter and sugar until light and fluffy.
Add the egg yolks one at a time until fully incorporated. Then add in your vanilla.
In a separate bowl combine the flour, Cardamom, and allspice. Gradually add these dry ingredients into the butter mixture until well combined. (your mixture might be a little dry, but that's okay!)
Split your dough in half. The first half of your dough you are going to press into the bottom of your 9″X13″ pan as evenly as possible (should be anywhere between a 1/4″-1/2″ thick). On your bottom layer of dough you are then going to spread as much jam as desired into an even layer.
We have found that the top layer of dough can be done two ways. The First way is to do your best to flatten it and create a second top layer of flattened dough. The Second way (our preferred method) is to take your remaining second half of dough and make it into a crumble with your hands. You can then spread the crumbled pieces over the jam as evenly as possible to create a streusel-like topping.
Bake at 325 for about an hour or until golden brown!
Julie and Carly both grew up cooking with their grandmothers and never saw a recipe like this. What do you think?