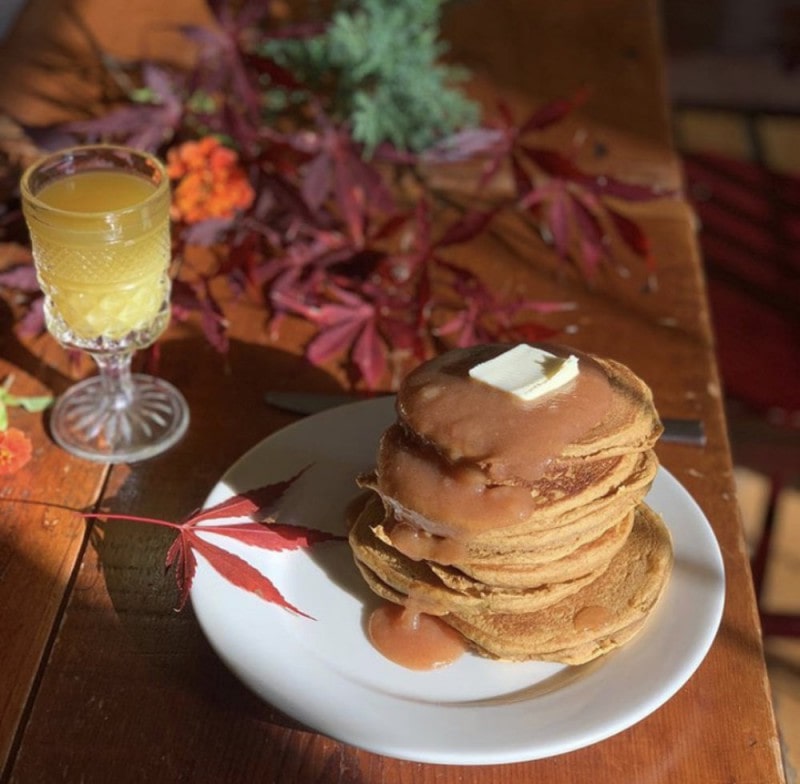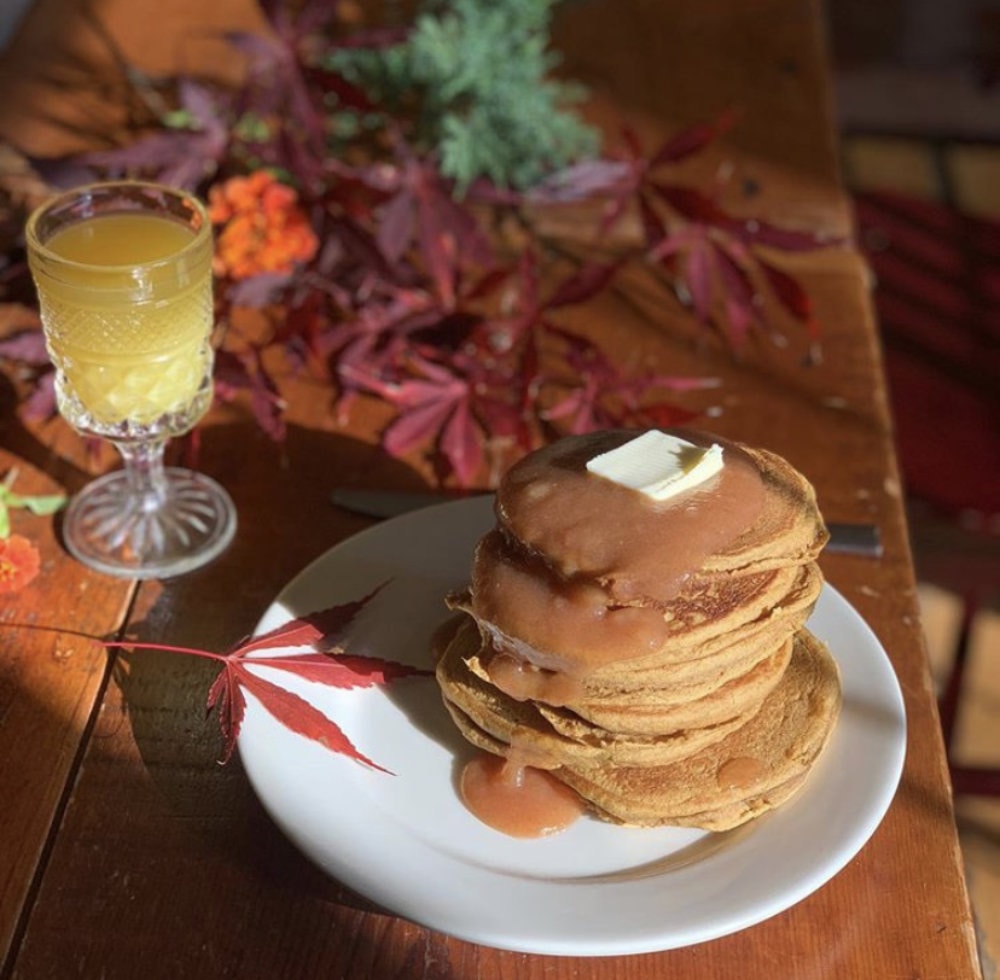 This twist on one of our all-time favorite Fall recipes is turning into the only way we make Pumpkin Pancakes now. After hours of scrolling Instagram Reels and so many recipes sent between Julie and Carly, we knew we had to try this one. We took our classic Pumpkin Pancake Recipe and combined it with the makeup of the Cinnamon Swirl from an Instagram account and made something delicious. We still love to make it with our Apple Cider Syrup, and serve it with our favorite Pork Sausage Links on a crisp Fall day.
Ingredients
Pancakes
1 ½ Cups Milk
1 Cup Pumpkin Puree, canned is fine!
1 Egg
2 Tablespoons Vegetable Oil
2 Tablespoons Vinegar
2 Cups All-Purpose Flour
3 Tablespoons Brown Sugar
2 teaspoons Baking Powder
1 teaspoon Baking Soda
1 teaspoon Ground Allspice
1 teaspoon Ground Cinnamon
½ teaspoon Ground Ginger
½ teaspoon Salt
Cinnamon Swirl
4 Tablespoons Softened Butter
1/4 Cup Granulated Sugar
2 Teaspoons Cinnamon
1 Tablespoon Pancake Batter
 Instructions
In a bowl or blender, mix together the milk, pumpkin puree, egg, oil and vinegar.
Combine the flour, brown sugar, baking powder, baking soda, allspice, cinnamon, ginger and salt in a separate bowl.
Stir both mixtures together, just enough to combine.
Mix together Cinnamon Swirl Ingredients and then transfer into a squeeze bottle.
Heat a lightly greased griddle over medium high heat. Pour or scoop the batter onto the griddle, using approximately ¼ Cup for each pancake.
Let the tops of the pancakes start to bubble and set. Use Squeeze bottle to create a swirl on the top of the pancake before flipping. Brown on both sides and serve hot.