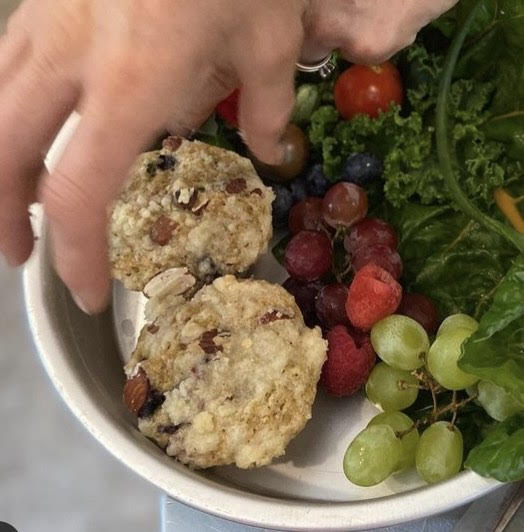 The Rhubarb is finally popping up again! And, oh boy do we always have an abundance of it around here. As much as we love to mix it into compote and sauces, this recipe incorporates it in a way that is sometimes almost undetectable, but also seems to add so much to the muffin. A favorite and reliable muffin recipe for us, you can also add other fruits or nuts to the batter to jazz it up even more.
Ingredients:
1/2 Cup Vanilla Yogurt
2 Tablespoons butter, melted
2 Tablespoons Vegetable Oil
1 Egg
1 1/3 Cups Whole Wheat White Flour
3/4 Cup Brown Sugar
1/2 Teaspoons Baking Soda
1/4 Teaspoons Salt
2 Cups Diced Rhubarb
Topping:
1/4 Cup Brown Sugar
1/2 Teaspoon Ground Cinnamon
1/4 Teaspoon Ground Nutmeg
1/4 Cup Chopped Almonds
2 Teaspoons Cold Butter
Directions:
Preheat oven to 350 degrees. Line a 12 cup muffin time with paper liners.
In a medium bowl, stir together the yogurt, 2 Tablespoons of melted butter, oil, and egg.
In a separate bowl whisk together the flour, 3/4 cup of brown sugar, baking soda, and salt.
Pour the wet ingredients into the dry ingredients and mix until thoroughly combined. Then fold in Rhubarb along with any other fruit of your choosing.
Spoon into muffin tin, filling each cup at least 2/3 full.
In a small bowl use your fingers to combine the topping ingredients until it resembles course crumbs. Evenly spread this mixture over each muffin.
Bake for 20-25 minutes or until the tops spring back when gently pressed down.
Cool and Enjoy!