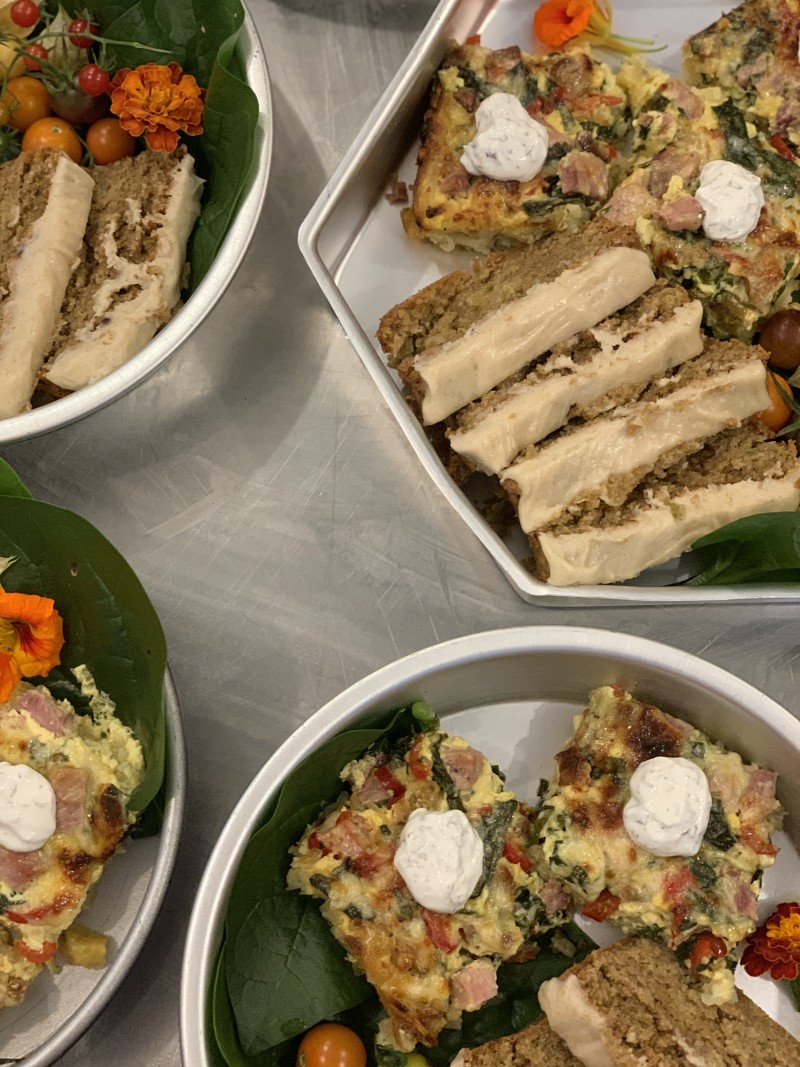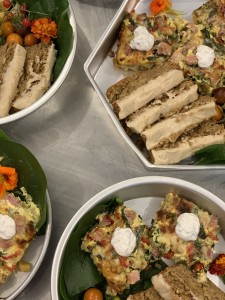 Hashbrown Quiche is one of our crowd pleasers, and we usually bust it out for that exact reason….when we need to serve a crowd! This recipe is easy to scale and easy to adjust based on dietary restrictions and number of people! Always gluten free, half-and-half can be substituted for a dairy-free milk, AND we have even found that blended tofu and dairy-free milk make for a great vegan option as well!
Ingredients
6 Cups shredded frozen hash browns, thawed
6 Tablespoons melted butter
7 Large eggs
3 Cups half-and-half
2-4 Cups precooked filling of your choosing
There are infinite filling variations.  The important part is that any meat must be precooked, and the vegetables should be crisp-tender as they will continue to cook in the quiche. Our favorites are what we call "Classic," which is a mixture of diced ham or ground breakfast sausage with diced peppers, onions, malabar spinach, and other veggies from our garden OR "Southwestern Style," which is a combination of chorizo, roasted peppers, corn, roasted squash, and other veggies from our garden.
2 Cups shredded Cheese
Salt and Pepper to Taste
Directions
Preheat Oven 450 degrees
Generously grease a 9X13 pan
Toss the hash browns, butter, salt and pepper together in a 9X13 pan and press them into an even crust.
Bake crust until golden brown: 20-30 minutes
Meanwhile, combine precooked filling ingredients in a bowl.
In a blender, combine eggs, half-and-half, salt and pepper until evenly combined.
When crust is done baking, evenly spread filling ingredients over the crust. Then, slowly pour egg mixture over everything in the 9X13 pan. On the top, evenly spread the shredded cheese
Bump the oven temperature down to 350 degrees.
Bake at 350 degrees for about 45 minutes. It should be set and starting to turn golden brown on the top. The more veggies you add the longer it usually takes to bake. We like to LOAD ours with our Farm to Table veggies which add a bit more moisture.
Cut into 12 slices and garnish generously with sour cream, herb cremas or fresh herbs!
Adapted from a Paula Dean Recipe!