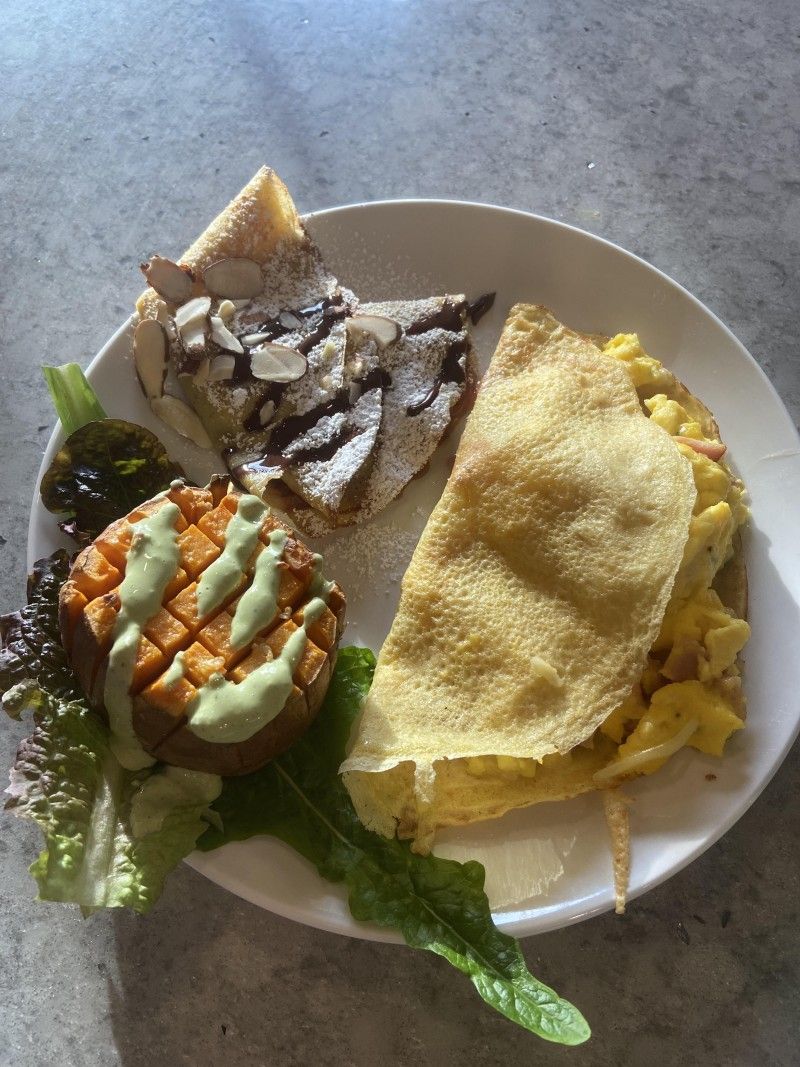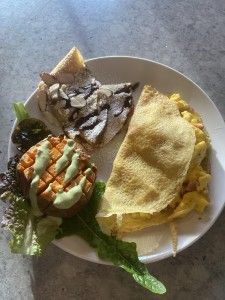 Green Goddess Sauce is a great way to jazz up any savory dish to make it green for any Saint Patty's Day celebration. Julie and Carly both found this one while scrolling through social media. With just a sort video to go off or, we had to do our best to mimic what we were seeing while also trying to come up with measurements of the ingredients so we could share it with all of our lovely followers and guests.
Ingredients for Green Goddess Sauce:
1 Cup Greek Yogurt
2 Cups Fresh Basil
1 Cup Fresh Parsley
1 Clove Roasted Garlic
2 Tablespoons Lime Juice
2 Tablespoons of Oil
1/4 Cup Fresh Chives
Salt and Pepper to Taste
Ingredients for Sweet Potatoes:
3 Tablespoons of Butter
3 Tablespoons of Oil
2 Cloves Chopped Garlic
3 Large Sweet Potatoes
Directions:
In a blender or food processor, combine all the ingredients for the Green Goddess Sauce. Blend until smooth. You can adjust the texture by adding slightly more oil if you would like it to be a little runnier.
Let Green Goddess Sauce stand as long as you can. A lot of times the flavors will meld more the longer it sits. We made ours the night before and tasted it again in the morning to see if we needed to adjust it at all.
When you are ready to make your potatoes, cut them into 1 1/2 to 2 inch pieces so you end up with some chunky sweet potato disks. We found that three large sweet potatoes gave us about 5 or 6 disks.
To make the hasselback design you are going to cut down through the flat end of each disk, almost like you are going to dice it, creating a checker board pattern. Be careful not to cut all the way through. This way when it bakes it will hold together. Place all checkered sweet potatoes on a baking sheet with the cut side facing up.
In a microwave safe dish melt about 2 Tablespoons of butter and stir it with your two cloves of chopped garlic. Pour gently over each checkered sweet potato disk, massaging gently. Do not try too hard to get it between the cuts, you will risk breaking the potatoes by accident.
Bake in a 400 degree oven, basting with more butter and oil every 10-15 minutes until cooked through. They should be done when they are fork tender and the checker pattern starts to flower apart, about 35-45 minutes.
Serve with Green Goddess Sauce drizzled over the top.