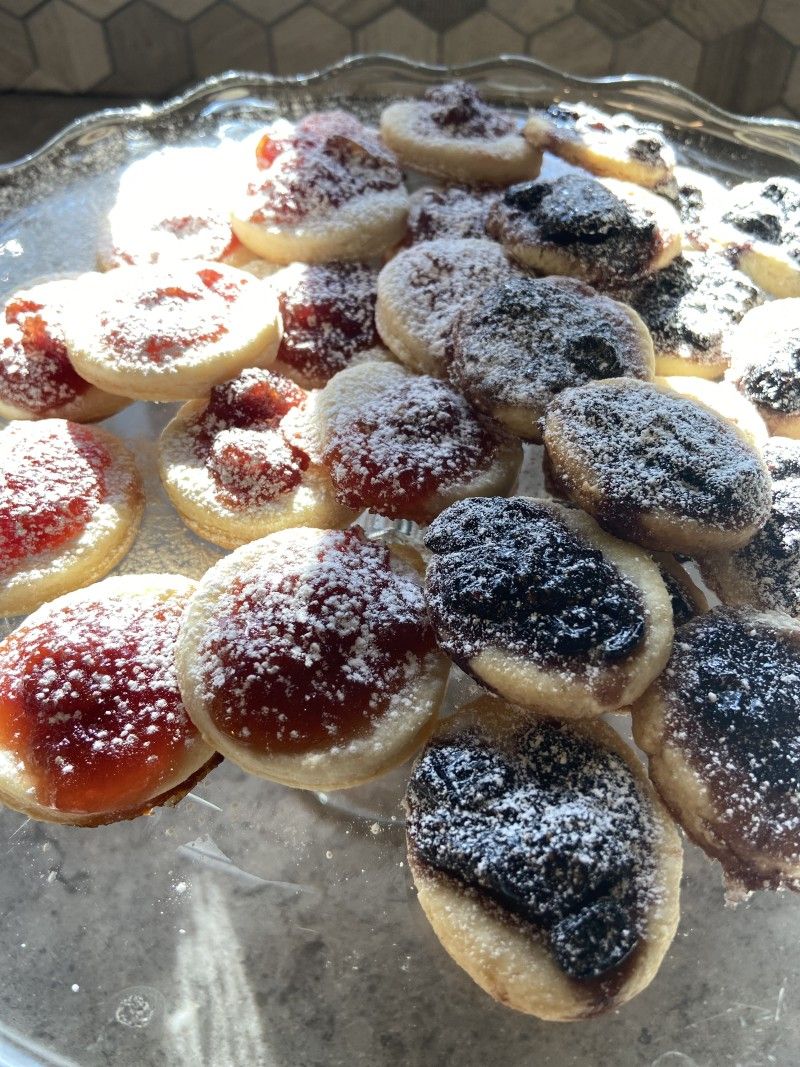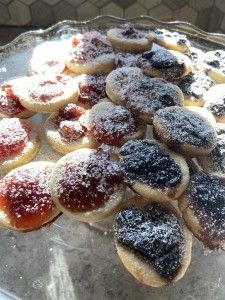 Both Carly and Julie have a Bohemian/Slovak background, and both grandmothers taught them different recipes that they continue to work to improve each time (but we all know, it's never as good as grandma used to make). This recipe comes from Carly's Babi. Kolachy are made in many different styles from danishes to cookies, square to circular. This is more of a cookie style recipe that Carly grew up loving and always made an appearance for Christmas. Everyone has their preferred topping. Carly likes Poppyseed, Carly's mom's favorite is the almond. But here at Goldberry Woods we love all our homemade jams. Traditionally, Carly's Babi would knead all these ingredients together on the counter, making a well to incorporate all the wet ingredients, but we are providing updated modern instructions. Enjoy!
Ingredients:
8oz Cream Cheese
2 Sticks of Butter
1/2 Cup Sugar
2 Egg Yolks
1/2 Teaspoon Vanilla
2 Teaspoons Lemon Zest
2 Teaspoons Baking Powder
2 Cups Flour
Filling: canned poppyseed, apricot, prune, almond filling OR homemade jam of choice
Directions:
In the bowl of a stand mixer, cream the butter and cream cheese until smooth with the paddle attachment. Slowly add in the sugar until smooth. Add in the egg yolks one at a time, waiting until completely incorporated before adding the next. Add and combine the vanilla, baking powder, and lemon zest.
On a slow speed, gradually add the flour until it's all combined. The dough should be a little sticky. More flour will be added while you roll it out on the counter.
Once a dough is formed, chill the dough for at least an hour so that it is easier to handle. Lightly dust the counter and rolling pin with flour and roll to 1/4 inch thick. Cut into circles about 2 inches in diameter. Re-roll as needed.
Place cookies onto a cookie sheet 1-2 inches apart. With your fingers dot the top of each cookie with a little bit of water and spoon whatever filling you like.
Bake at 350 degrees for 5-10 minutes. They should look set and barely golden brown on the edges.