This Union Pier, Michigan, spot not far from the trendy beach towns along Lake Michigan offers an oasis of forests, gardens and orchards on a curve of the Galien River.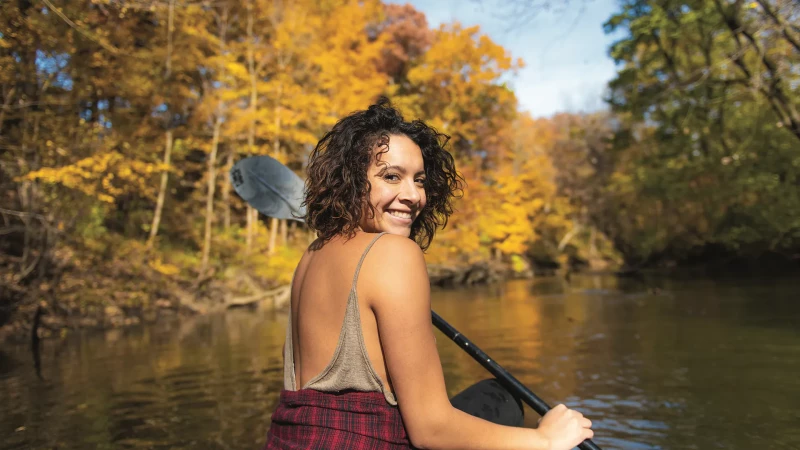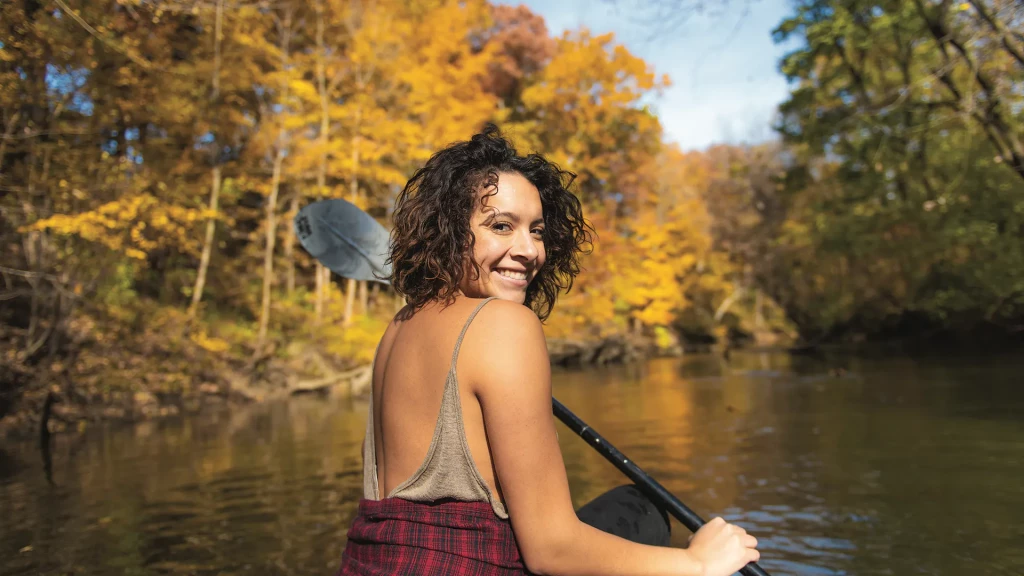 Not far from the bustle of the trendy beach towns lining Lake Michigan, Goldberry Woods provides an oasis of forests, gardens and orchards on a curve of the Galien River, where it intersects a small, unnamed creek.
In 2012, Julie and Eric Haberichter, both engineers by training, traded corporate life in Chicago for southwest Michigan when they bought and restored a 30-acre resort and turned it into a four-season destination. Calling it Goldberry Woods — a reference to the golden-haired, river-woman's daughter in The Lord of the Rings — they added amenities such as kayaks for navigating the Galien River, an all-season hot tub and 45-foot swimming pool, and bikes for jaunts along country roads to the beach and nearby towns.
Ingredients for breakfast come from Julie's organic heirloom vegetable garden, honey from the couple's hives, and eggs from the farm's chickens, quail and ducks. In years past, the poultry wandered around the grounds to the delight of both guests and, unfortunately, hungry raccoons. (They are now safely ensconced behind a fence.)
Accommodations at Goldberry Woods include cottages, an inn for large groups and vintage Avion campers. There is also a quaint market stand where travelers can buy produce, Goldberry Woods T-shirts and works by local artists.
Julie is always adding new tastes to her table. Last year, she began growing tiny cucamelons and Malabar spinach and made preserves from ingredients such as violets and spruce tips. Now, it is tart but tasty honeyberries that she also uses in making jams and quick breads, and mushroom logs that should produce edible fungi such as lion's mane, shitake and blue oyster. 9902 Community Hall Rd., Union Pier, Michigan 49129, 269/469-9800, goldberrywoods.com