Goldberry Woods' 10th anniversary celebrated at Chamber Mixer
Updated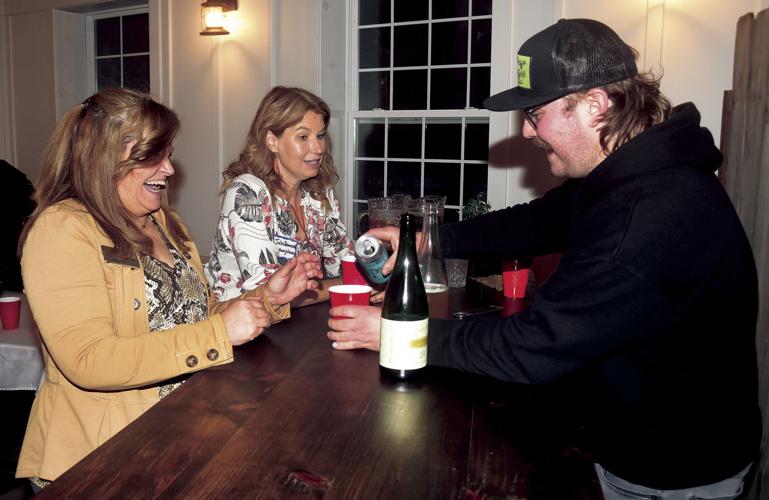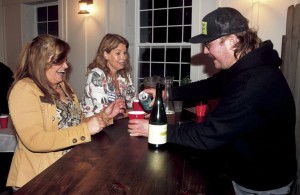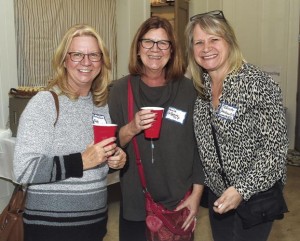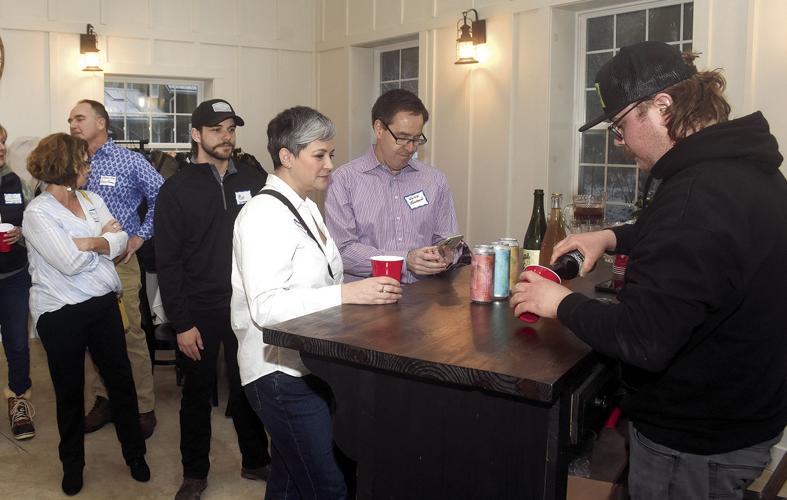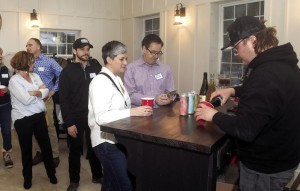 UNION PIER — Goldberry Woods' 10th Anniversary was celebrated with tasty local food and drink in a barn party atmosphere during a Feb. 24 Harbor Country Chamber of Commerce member mixer.
Julie Haberichter (who owns Goldberry Woods with her husband, Eric) said in 2011 they bought a vacant, distressed bed and breakfast at 9902 Community Hall Road. In 2022 an elegant eight-room facility that was open for self tours on Feb. 24 serves as the centerpiece of a 30-acre Modern Farm Resort that features everything from a U-pick area that follows organic practices and resident ducks and chickens to frontage on the Galien River and (new for 2022) two glamping spots featuring vintage Avion campers.
Haberichter said the barn venue where the mixer was held and an adjacent pool were added in 2019.
There also are chickens, ducks, an orchard, and "all kinds of fun farm stuff to see."
"We have a market stand, it's a vintage camper, and you guys can come dawn to dusk and check out what we have," she said. "We've been really focusing on cut flowers."
Gift items such as "Union Pier merch" also are offered.
For Goldberry Woods guests, Haberichter said they are now offering elopements.
"So if you stay with us we can get you hitched."
She said an ongoing effort to reduce the population of ticks that can carry Lyme disease includes spring workshops to make "tick tubes" and (beginning in 2021) raising and releasing northern bobwhite quail (which eat the little creatures).
Haberichter said she has ordered 310 eggs for this year's quail project.
And she said a prom-type event that will be part of the second annual Harbor Country Pride celebration will take place at Goldberry Woods.
Food served at the Feb. 24 mixer (including Canadian Bacon, Asparagus and Jarlsburg Puff Pastry, Roasted Root Veggie Hashbrown Cups with Basil Cream, Phyllo Dough Mini Quiches with Bacon and Garden Veggies, Green Tomato Bread with Blackberries and Blueberries, and Carrot Cake Jam Cookies) was bed and breakfast themed, with most of the produce from Goldberry Woods' gardens.
Ryan Ziarko served beverages from his new Seedz Brewery and Tasting Room (located nearby at 16321 Red Arrow Highway) from a busy bar inside the Goldberry Woods barn.
The small-batched brewery is dedicated to using locally sourced ingredients including grain from Empire Malting, Sugar Creek Malting Company, and Granor Farms and hops grown by Howe Farms and Hop Head Farms.
Ziarko first started brewing beer in his cousin's basement while he was attending Saint Xavier University in Chicago. After homebrewing on his own for four years, he graduated from college and joined Burn 'Em Brewing in Michigan City, Ind.
Seedz officially opened to the public in February 2021 when Ryan released his first bottled beer, "Sleeping Sickness," a 3.0-percent table beer brewed with chamomile leaves and fermented with a Belgian yeast strain.
Chamber Executive Director Kimberlee Wendt announced that the Spring Break-out Party and Harbor Country Guide unveiling will take place from 6 to 9 p.m. Thursday, March 31, at Journeyman Distillery in Three Oaks. The Main Street Dueling Pianos will provide live entertainment. Tickets are on sale (for more information, go to www.harborcountry.org).
She said a Harbor Country Hires Job Fair Week is planned for the first week of May.
And Wendt said the next member mixer will take place in April at Deer Creek Hunt Club.