Harbor Country businesses celebrate chocolate all month long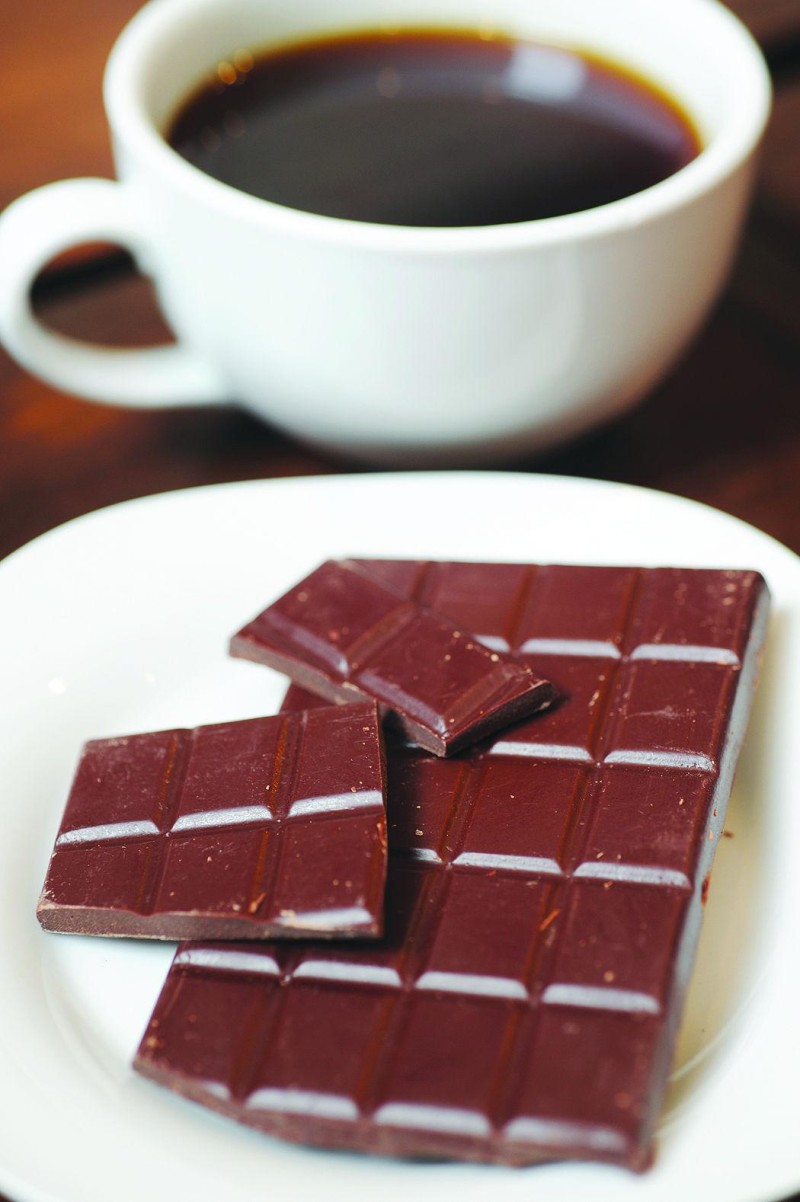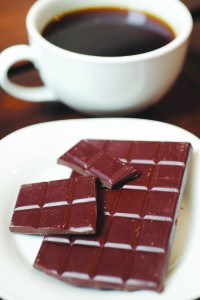 By JANE AMMESON – HP Correspondent
Feb 11, 2015
Baby, it may be cold outside, but the fifth annual Harbor Country Chocolate Classic is designed to keep us cozy and warm for the month of February.
More than 30 restaurants and businesses have opened their doors to chocolate lovers, offering a vast array of activities. There are classes in how to make a yummy dessert or how to pair single origin chocolate with single origin coffee. For those just interested in eating the chocolate, there are sinfully delicious desserts, sometimes paired with artisan brews.
"Each year, the Chocolate Classic becomes more and more successful," says Kim Pruitt, membership and marketing coordinator for the Harbor Country Chamber of Commerce. "One of the reasons we created this event in the winter is because it lets our businesses be creative. And people like to come for the social aspects and the chocolatiness of it all."
Pruitt says the Chocolate Classic has activities for all ages – offering such treats as chocolate-chip pancakes, hand-made truffles, chocolate-covered bacon, chocolate-enhanced wine and locally brewed specialty beer. Visitors can also take advantage of specials on chocolate-hued jewelry, glass, furniture and more and win prizes while enjoying chocolate-themed guessing games.
Asked if she ever gets tired of chocolate during this month long event, Pruitt immediately says no.
"I'm a chocolate fan, so I don't think I could," she responds. "I don't think anyone could."
On the third Sunday of this month, Elm Street Bistro in Three Oaks is hosting a chocolate and dark beer pairing event.
"Different chocolates bring out the cocoa flavors in artisan beers," says Stacey James, front house manager at the bistro. "During February we also have chocolate martinis such as chocolate peppermint martinis."
Family-oriented hot chocolates at Elm Street include such flavors as peppermint, butterscotch and raspberry.
Famed Chicago restaurateur Jackie Chen, who now lives in Harbor Country and owns Jackie's Café in New Buffalo, is hosting a class from 3-4 p.m. Feb. 21 where she'll demonstrate how to make chocolate truffles and her famous chocolate bags.
"I'll also being doing chocolate giveaways," says Chen, "which we'll present to our guests when we give them their checks."
Chen says she is absolutely in love with chocolate.
"Especially good quality chocolate and at the café we're using the very best – Callebaut," she says about the highly rated Belgian chocolate company whose chocolate makers still select, roast and grind their own cocoa beans.
"We're doing four chocolate desserts at various times throughout the month, which our guests can enjoy on their own or with one of our special beers," says Chelsea Jackson, who with her husband, Art, owns Pleasant House in Three Oaks and Chicago's Pleasant House Bakery. "We're serving our Whiteout White Stout, which has the richness of a dark stout with a pale ale color, with dark chocolate custard with white ganache."
Other pairings include Doctor Moxon Dry Stout, one of their flagships beers that Jackson describes as a full-bodied stout that finishes light, is used in the making of their moist, dense, rich chocolate cake topped with dark chocolate glaze.
"Drunkin' Donuts – brewed with whole, premium Stumptown coffee beans – is designed to evoke flavors of coffee with cream and sugar, and can be accompanied with our Chocol-oaty Lace Cookie – two crispy, paper-thin oatmeal cookies sandwiched together with dark chocolate," Jackson says. "It's kind of like in Europe, where coffee often is served with a little cookie, only this is coffee beer."
Their final pairing is Up in SmOak, a beer cocktail featuring Pleasant House's oak-smoked ale-served with a smoked s'mores tart, graham tart dough, dark chocolate ganache filling, and toasted smoked marshmallow.
"As with all our food, we make everything from scratch in these desserts," Jackson says. "Chocolate can be a very challenging ingredient to work with, and both beer and chocolate can be difficult to pair with sweets and beer, respectively. But when the pairings work it can create entirely new flavors and experiences."
"We bake these muffins up fresh in the morning," says Julie Haberichter, who with her husband Eric, owns Goldberry Woods Bed and Breakfast -Cottages-MicroFarm in Union Pier. "We prep the dry ingredients, wet ingredients, and crumb topping the night before. In the morning, we only need to do steps 4-7."
During the Chocolate Classic, the Haberichters will be serving homemade breakfasts and snacks featuring, as Julie describes it, "chocolate, chocolate and more chocolate," as well as local wines in the evening.
1 1/2 cups whole wheat white flour
1/2 cup chocolate chips (we love the big, dark chocolate callets, Ghirardelli or Callebaut)
3 mashed, overripe bananas (Best when frozen and defrosted)
4 tablespoons whole wheat white flour
1/4 teaspoon ground cinnamon
1/4 cup coarsely chopped walnuts (optional)
1 tablespoons chia seeds (optional)
Preheat the oven to 375 degrees. Lightly grease 10 muffin tins.
In a large bowl, whisk together the dry ingredients.
In a medium bowl (or in the blender), beat together the wet ingredients. Stir the wet ingredients into the dry ingredients until just moistened. Spoon the batter into the greased muffin tins.
In a small bowl, mix together the crumb topping ingredients. Evenly distribute the topping over the muffins. Bake in a preheated oven for 18 to 20 minutes, until the centers spring back or a toothpick inserted into the center of a muffin comes out clean.