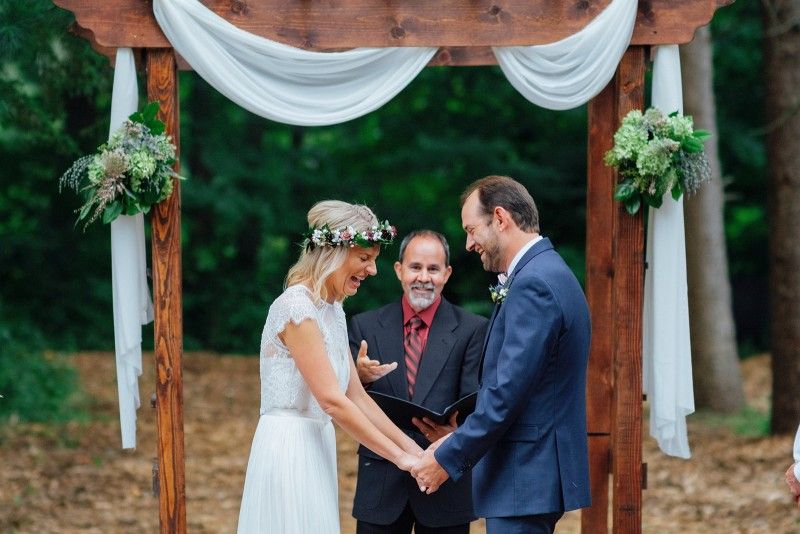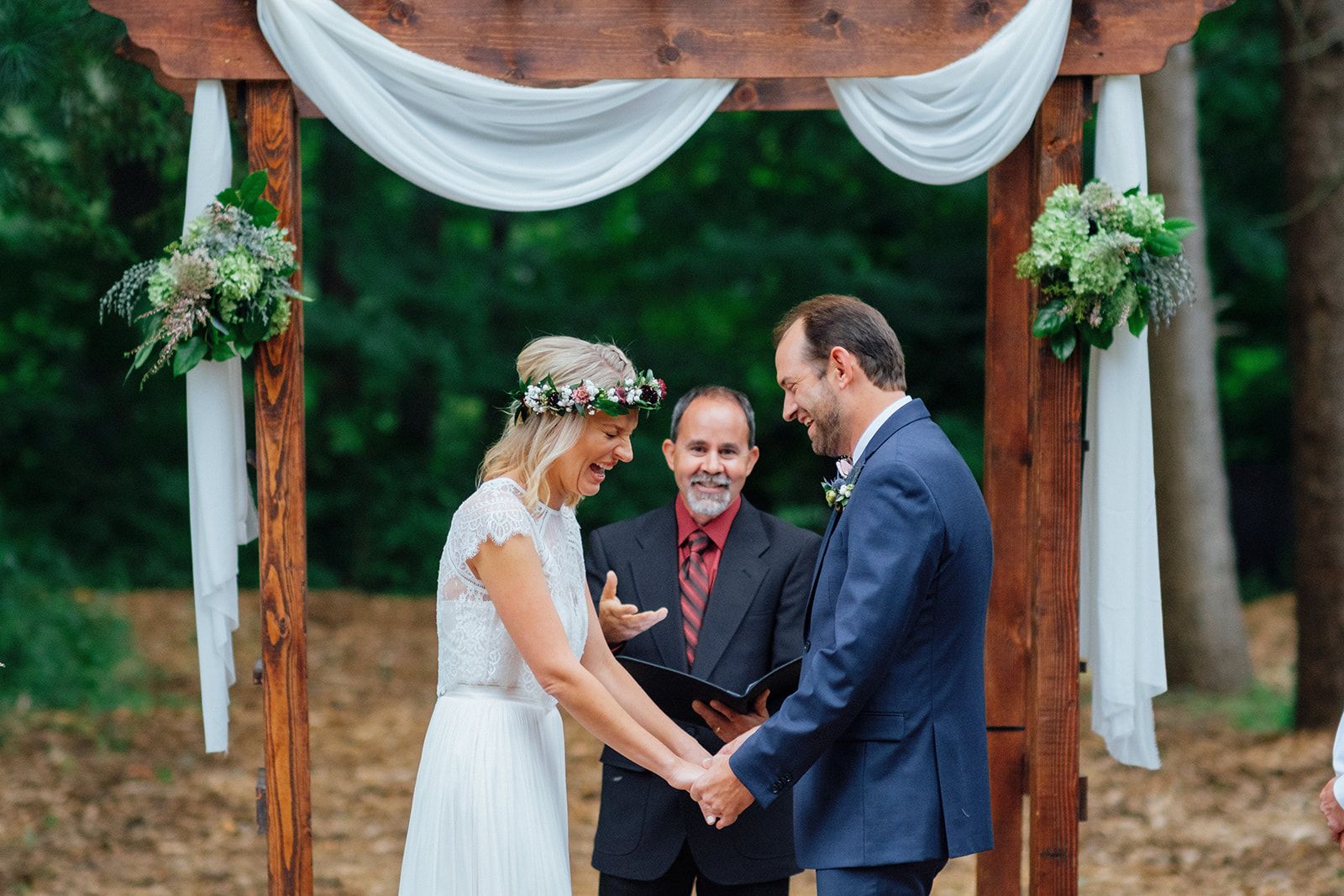 The Holiday Season usually ends with many more couples happily engaged and looking to tie the knot. Now that the Christmas tree is down and a new year is beginning, those happy couples might be looking for their best option in 2021 for their ceremony.
2020 has seen a huge delay in weddings due to COVID-19, and large weddings are getting pushed back to later dates, forcing couples to wait for their big day. With not many couples willing to wait to get hitched, we are seeing an increase in small, intimate ceremonies and elopements.
All types of weddings have their pros and cons. These days, big weddings are costing an average of $30,000 in the US! Are they really worth the cost?!?! Could that expense instead be used for a down payment on a home?  Car?  Masters Degree?  Elopements offer a personalized, intimate, and romantic experience for the couple. Perhaps add a few close friends and family members. Here at Goldberry Woods, we want to make your day perfect. Offering both elopement and wedding packages, we are making our Southwest Michigan Farm Resort your perfect destination. If you are already married and are looking to recommit, we are offering vow renewal as well.
Our elopement package gives couples the option to hold the ceremony inside our brand new Modern Farmhouse Barn, on our beautiful pine row, or our verdant patch of lawn.
The afternoon even is seamlessly orchestrated to ensure that you experience a romantic and stress-free celebration of your love. Book your stay, pack your bags, arrive with your rings and marriage license, and we'll get you hitched!
Our officiant respects and celebrates all faiths or non-secular preferences (and would gleefully marry LGBTQ+ couples). Choices are available for arbor decor, and we create  bouquets and boutonnières straight from our organic cutting gardens (in season) or partner with a local florist. With a local photographer and baker, and local sparkling wine, the community is teaming up to give each couple exactly what they want.
While an elopement offers a COVID-friendly, romantic, and intimate display of a couples' true appreciation for their relationship, Goldberry Woods offers the same on a slightly larger scale as well. With our small destination wedding packages, couples can customize their wedding on our property up to 75 people, which requires lodging in our luxury rooms and cottages. Our brand new barn venue offers a space to gather with a catering kitchen where food can be prepared to serve.
Tie the knot with Goldberry Woods! Our Modern Farm Stay Resort offers couples some of the most customizable wedding packages to make their day as special and romantic as possible.