Holy Moly!  Strap on your seatbelts because Goldberry's been BUSY BUSY BUSY this fall!
For many, Autumn colors bring on thoughts of pumpkin spice, Halloween, caramel apples, apple picking, and Thanksgiving. Here at Goldberry Woods, the fall colors usually mean we start to slow down and get a little time back to ourselves….time that we like to fill with processing the last of our summer harvest.  Yup.  we're trying to do all of the organic farm goodness in addition to a couple of ginormous, game-changing projects!
Now that we have had the barn and pool for about two years, we finally bit the bullet and decided to forge forward with Phase II of the project!  Most people don't know that we had radiant heat added to the whole perimeter of the pool and some of the barn with the hopes of someday enclosing our pool for the winter. We just bought a second hoophouse, and it is being erected as we type.  The structure only needs its plastic and should be done before Halloween!  Our guests will enjoy using The Barn as a community area (awaiting pool and ping pong tables delivery) as well as the heated pool and jacuzzi all winter long, while watching the snow fall all around them on the farm! Plan your winter getaway with us at Goldberry Woods!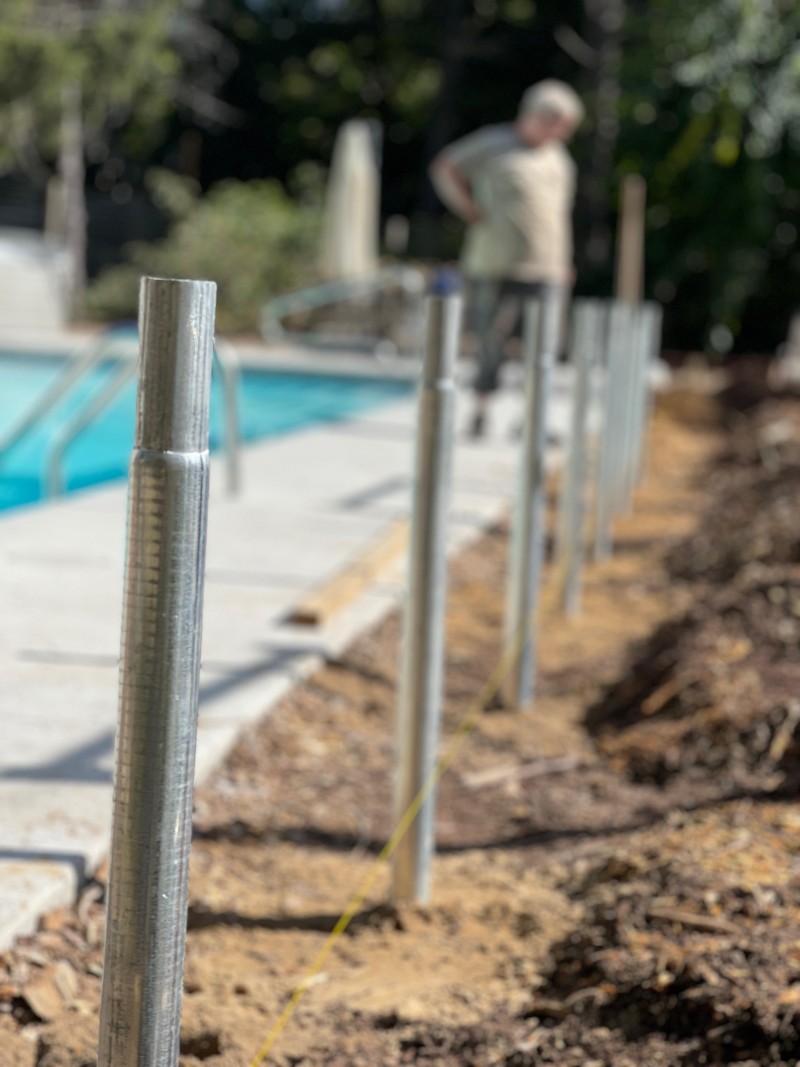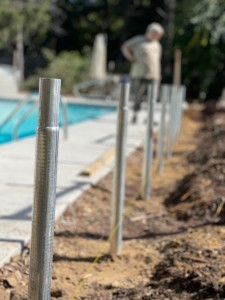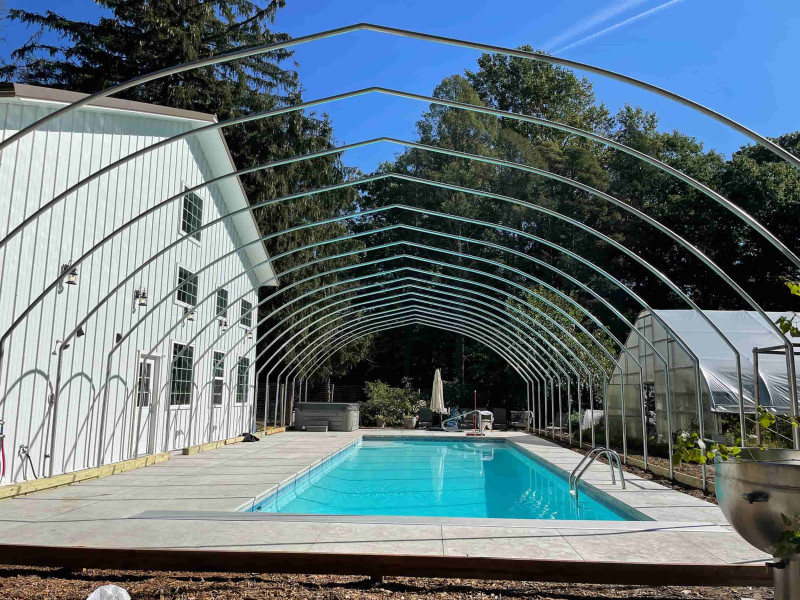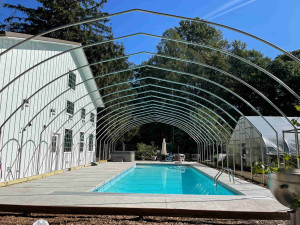 From one project to another…… Have you ever thought about glamping?   Julie and Eric found an opportunity they just couldn't pass up!  Two gorgeous, vintage Avions (Airstreams but better) were towed home last week!  Full hookups will be installed and they will sit at the back of the orchard along the edge of the woods at the feet of incredible, 100 foot white pines.  They will be available for rent NEXT SUMMER and will be full of all of Goldberry's typical amenities such as luxury linens, welcome snacks, and full access to the Modern Farm stay lifestyle!  When we say glamping, we really mean comfortable, glamorous camping.  No filling and emptying water tanks, no trekking to use the bathroom, and Air conditioning?  Of course!  We're even going to do our darndest to get the wi-fi back there.  Picture a nice deck and your own private bonfire pit.  This can be your chance to chill out in the coolest, shiniest bit of Americana we could find!  We are just jumping up and down with anticipation!  Tiny houses are all the rage, but we dare you to come stay in one of our Tinny Houses (they really did call them that!)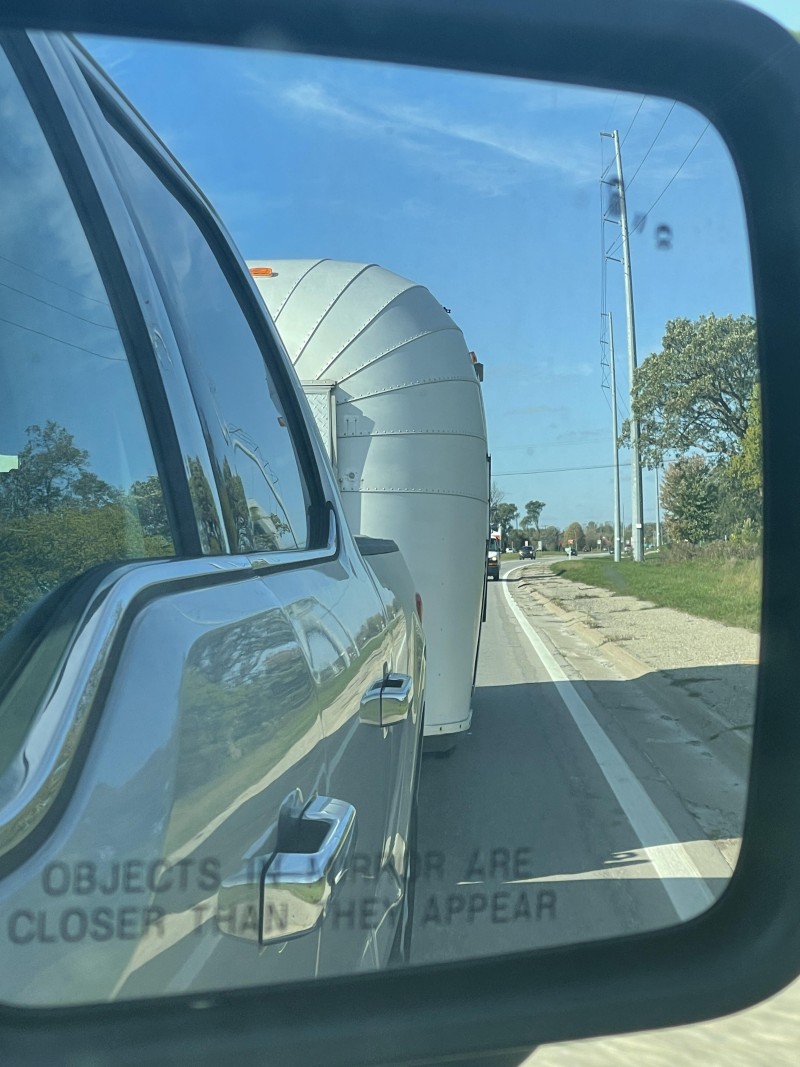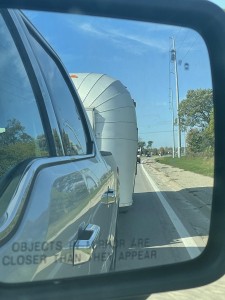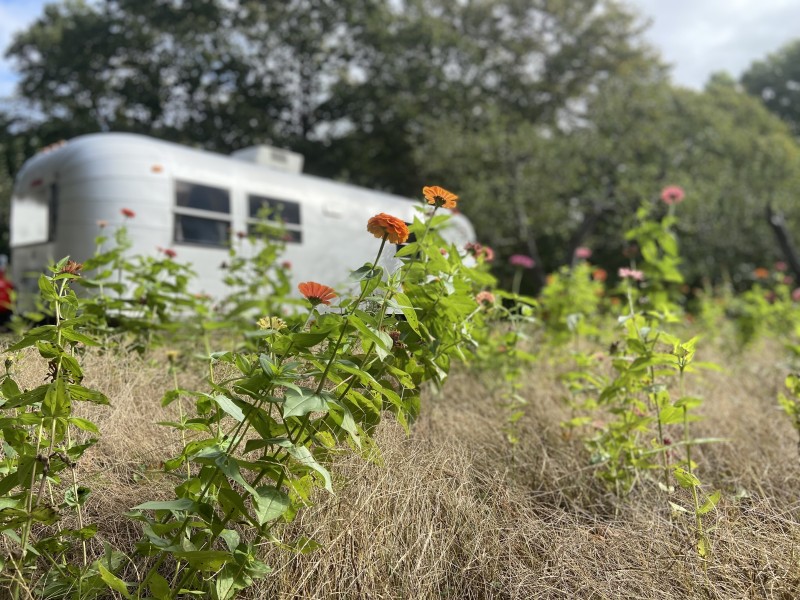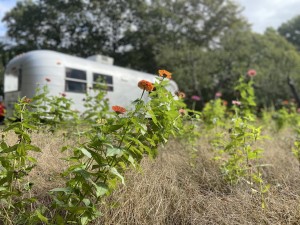 Back to our harvest season news!
After many years of maturation this was the first year we ever beat the raccoons to our concord grapes. Julie was out there every couple of days with her sprinkling can of hot pepper and garlic juice just willing those jerks to leave our grapes alone. Just like tomatoes, the grapes get cranked through the infamous Victorio Strainer (Carly's worst enemy) to get out any seeds and skins. THEN, we need to separate the juice from the pulp in order to make the best darn grape jelly we have ever had. We froze so much extra juice and are daydreaming about how we will use it.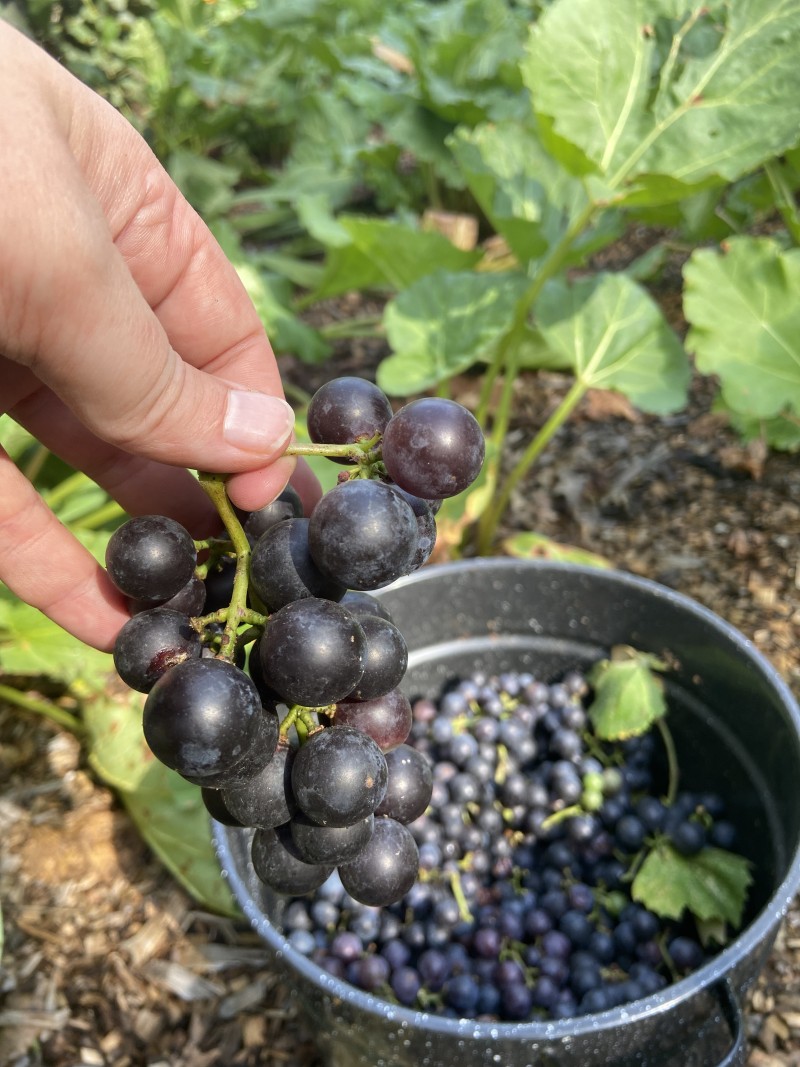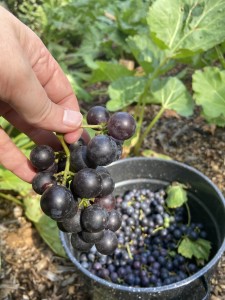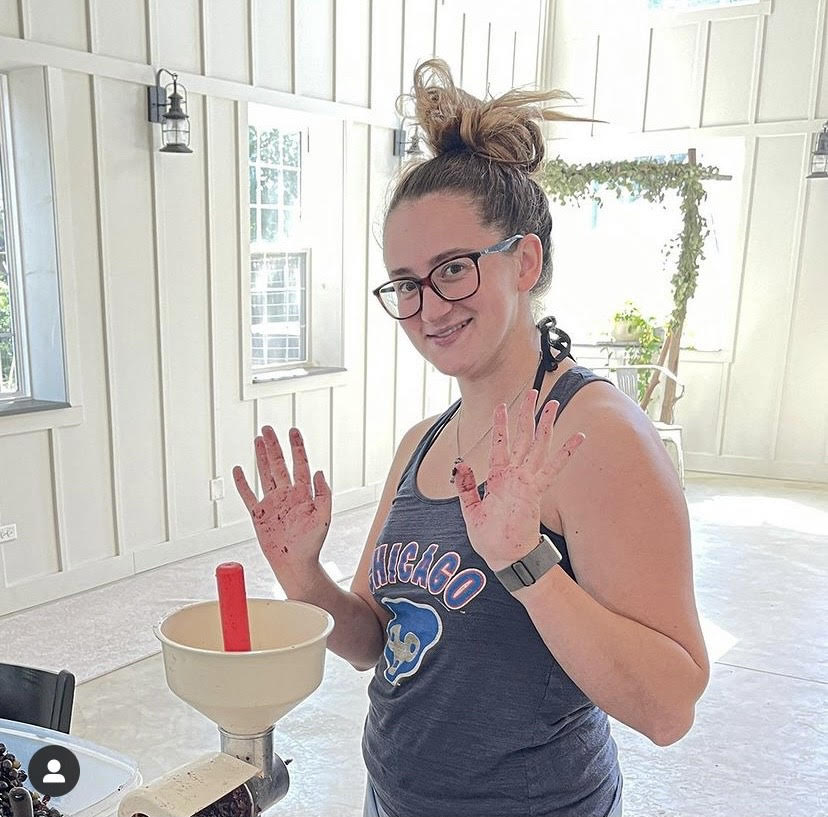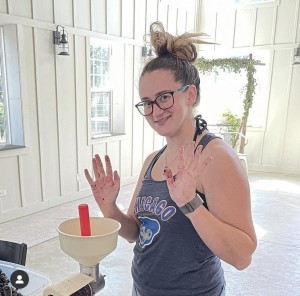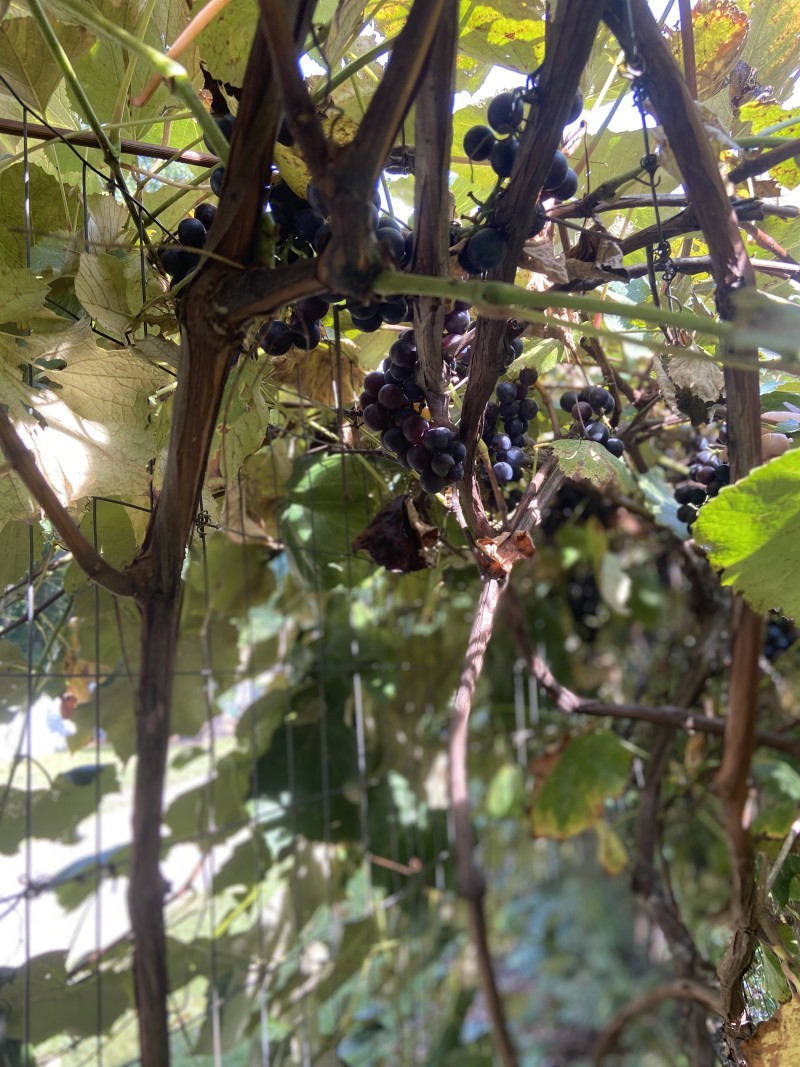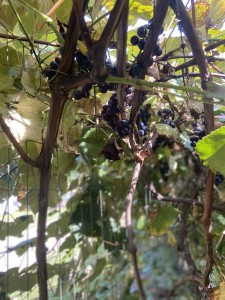 We also had our first sizeable peach harvest this year.  We got into all kinds of tomfoolery and made lots of peach lavender fruit leather from our ugly fruit.  Even so, our ugly fruit will make some of the most delicious foods. I can still picture Julie's face of pure proud accomplishment as she got to taste her  first perfect plum from her orchard. Organic growing is really, really hard, but we are starting to get the hang of it with larger harvests of larger and prettier fruit.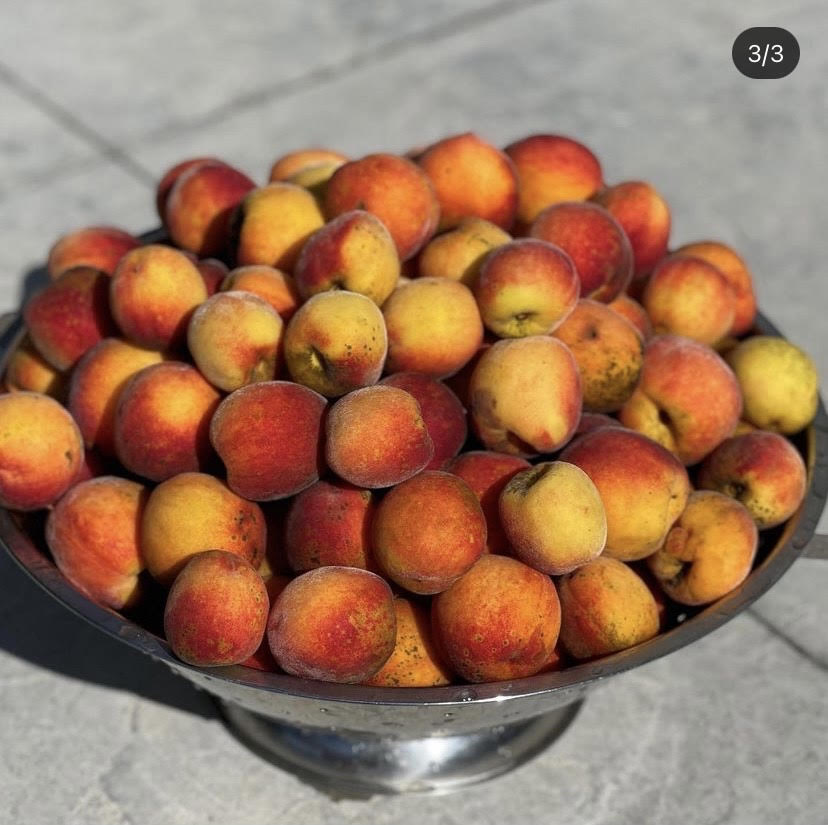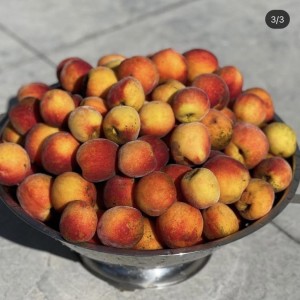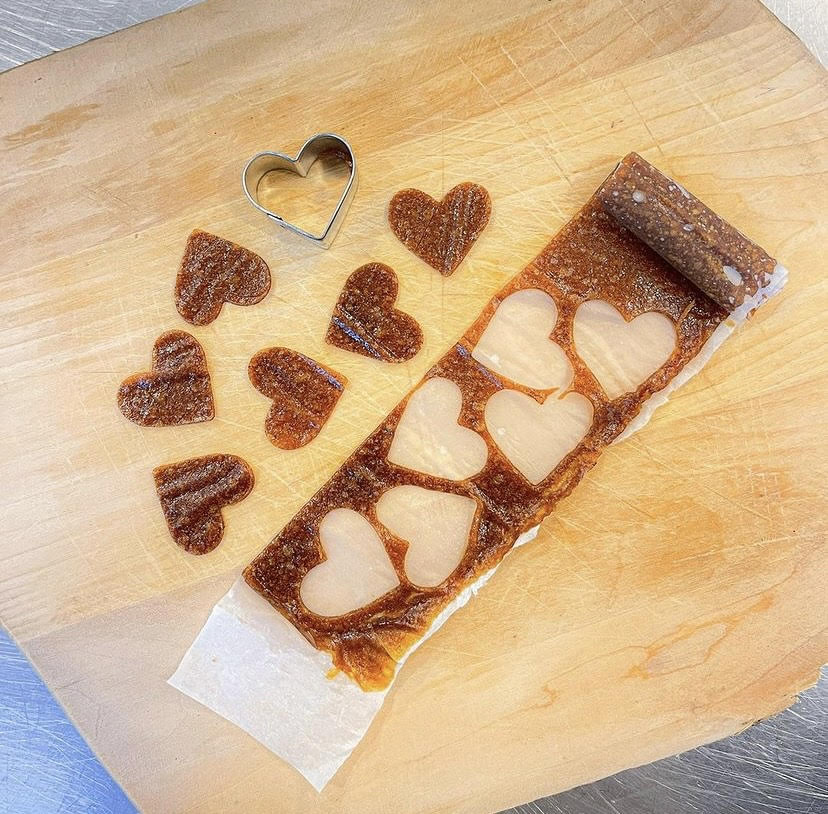 We feel like the tenth year we are really starting to see the change we have been hoping for just like in "The Biggest Little Farm?" If you have never seen the documentary, it really shows the commitment it takes to restore a farm to an organic, sustainable eco-system. After these past ten years, we can see how our journey mirrors theirs (Apricot Lane Farm) in so many ways. We highly recommend it if you are interested in learning how organic farmers learn to work with the land instead of against it.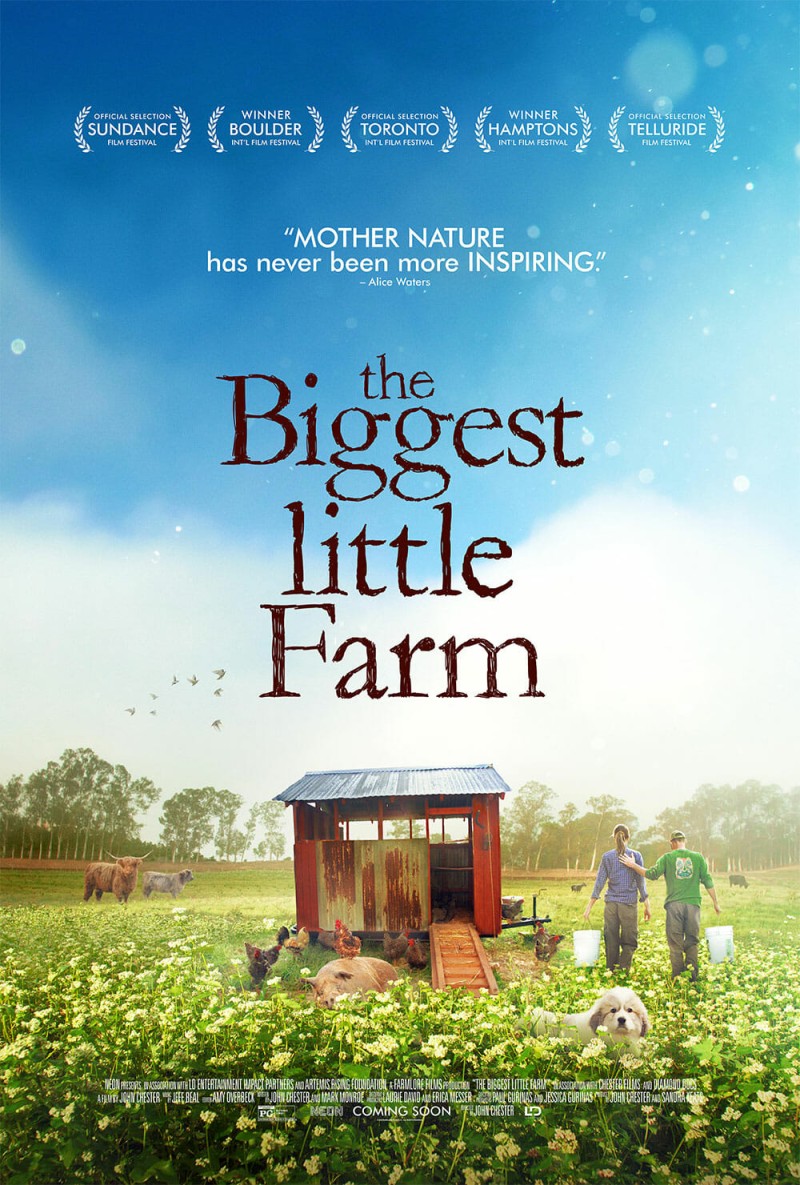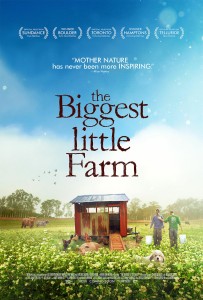 Why do we go through all this trouble?? First of all, these plants are our passion. Second of all, we want to feed our guests the best of the best. Processing all these fruits and veggies lets us continue to serve our guests farm to table freshness all the way through the year. Explore Goldberry Woods!