Do you have a Valentine? As we transition from January to February, we cannot wait to celebrate Valentine's Day and the month of love! With every perfectly unique and beautiful snowflake that falls from the sky, we are reminded of the romance that winter has to offer and just how special and unique our own sweethearts are.
Make February 2023 a month to remember! Here in Harbor Country, we have plenty of ways to celebrate all kinds of love with your significant other all month long. Enjoy shows, nature, and great food and drink, and the most romantic luxury lodging here at Goldberry Woods!
Catch a Show
Small theaters host live entertainment throughout the year. The Acorn theater in Three Oaks is one of our favorites and is hosting an Open Mic night the Friday before Valentines Day. They have folk musicians, singer-songwriters, and Chicago, Steely Dan and Fleetwood Mac tribute bands throughout the month of February. Buddy Guy also comes to the Four Winds Casino in New Buffalo in February!
Grab a Bite
Southwest Michigan and Harbor Country are known for their fabulous restaurants. Timothy's restaurant is right down the road from Goldberry Woods and curates a Mardi Gras Menu every year to celebrate starting on January 13. Julie and Eric adore New Orleans and think Chef Tim is one of the best of the best. We are also anticipating the announcement of a Valentine's Week fixed price menu, so stay tuned.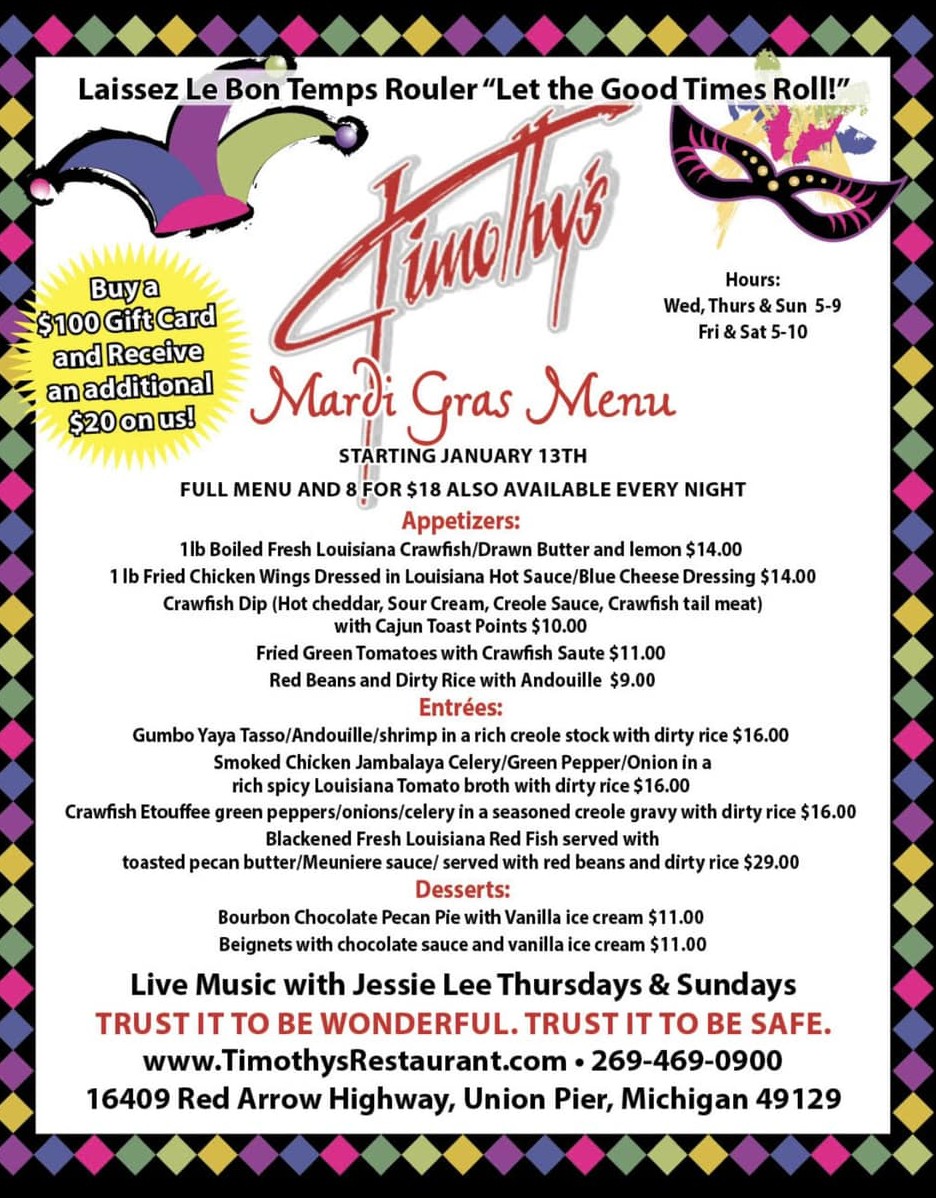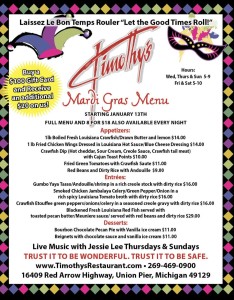 Tabor Hill Winery is widely known for its sips, but many don't know that there is an elegant restaurant with floor to ceiling glass views of the vineyard on sight as well. For the 2023 season they are doing a Signature Dinner Series from January through April. February 17 is a French-inspired dinner!


Sip a Drink
Feel the love and maybe a little buzz with craft beer, wine, and cocktails throughout Southwest Michigan. We have new cocktail lounges popping up galore! And they are all fantastic! Check out The Historian, the Hummingbird Lounge, and False Front, and savor every sip and moment.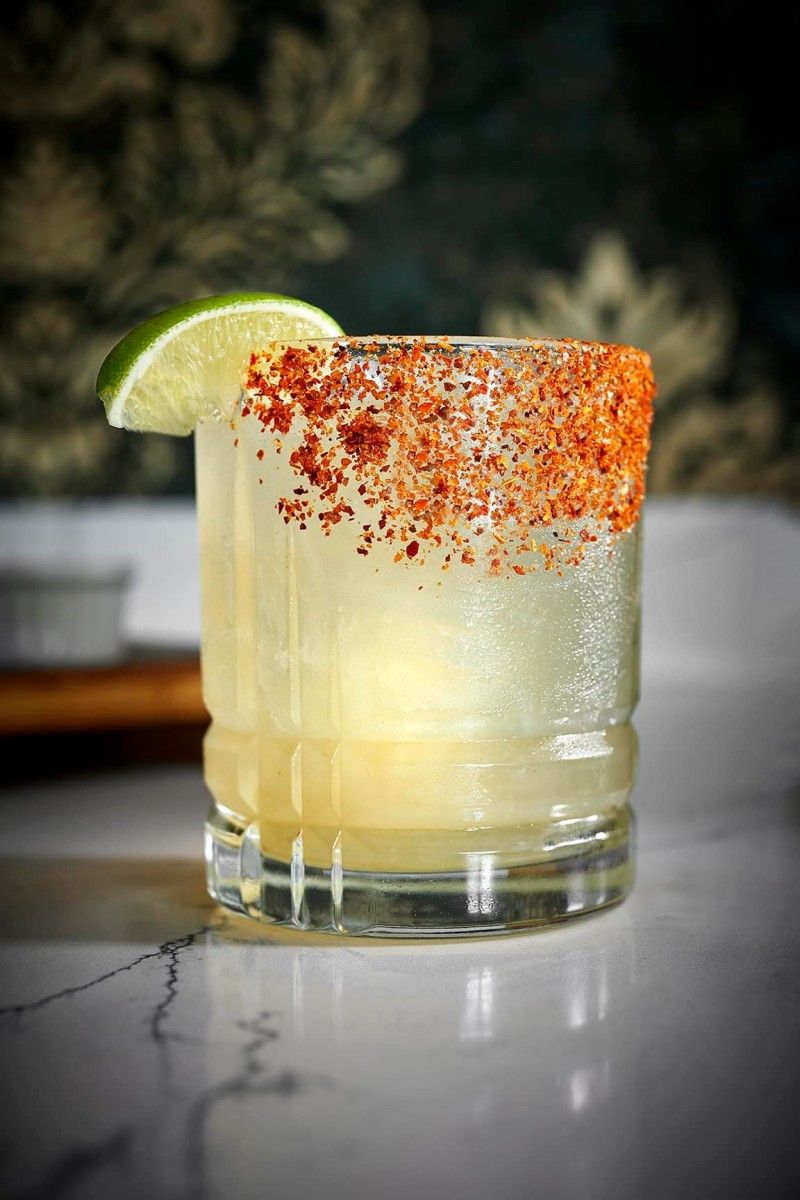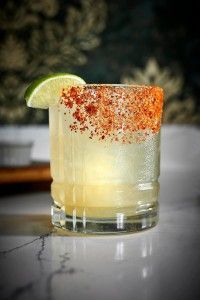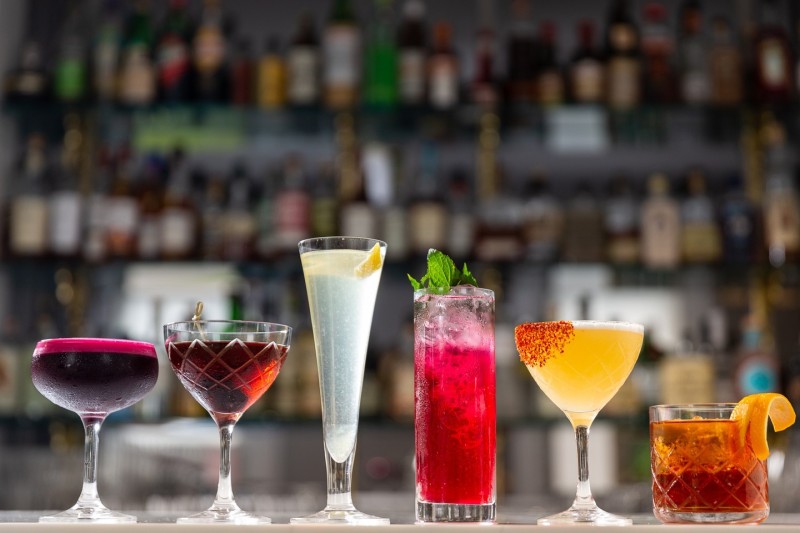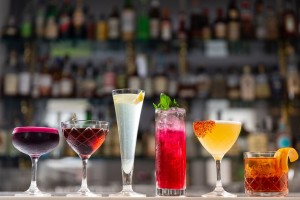 My personal favorite romantic drink will always be red wine, and Southwest Michigan has you covered! Domaine Berrien has some of the best red wine in the area. Dablon winery has cozy leather sofas and fireplace ideal for cozy conversations with your wine tasting along with private igloos that you can reserve! With fresh white snow falling across the vineyards, each one has created a great atmosphere to connect with each other.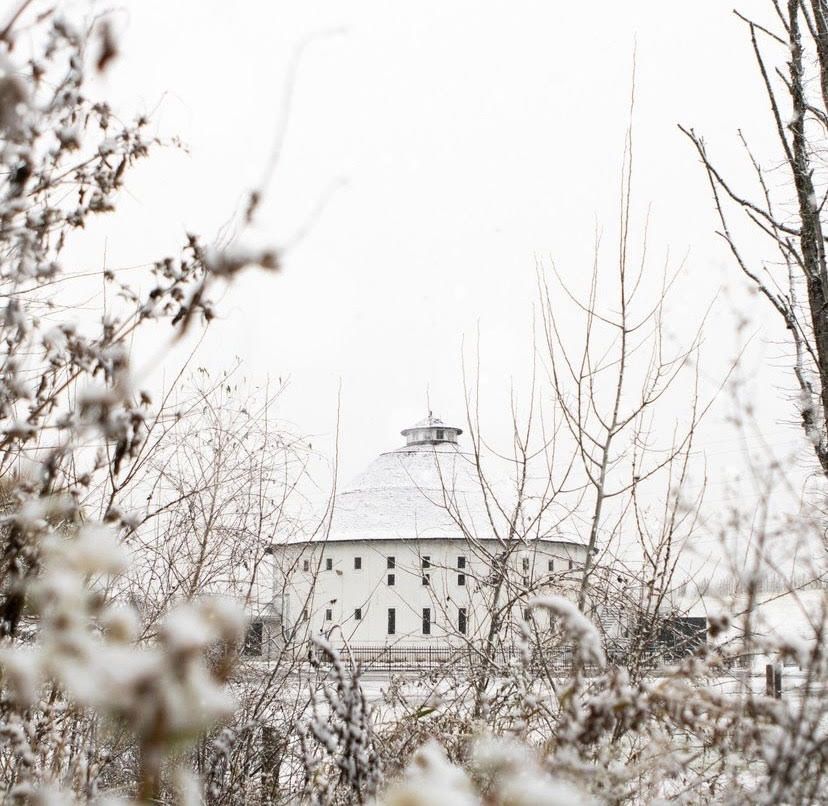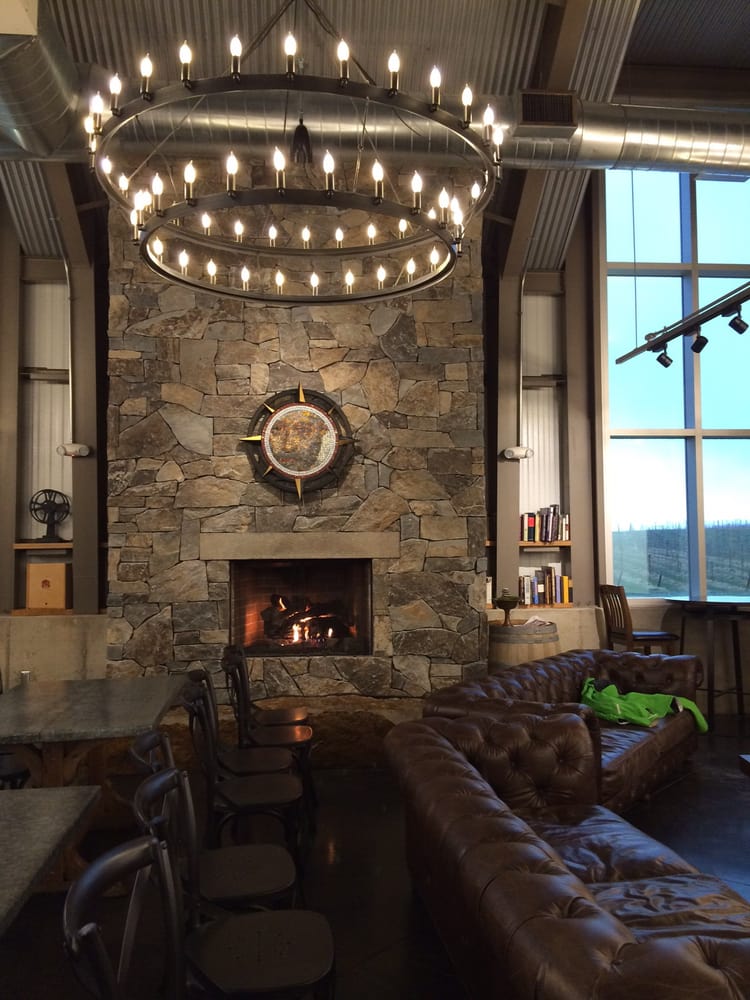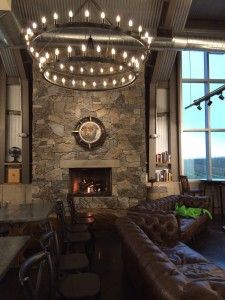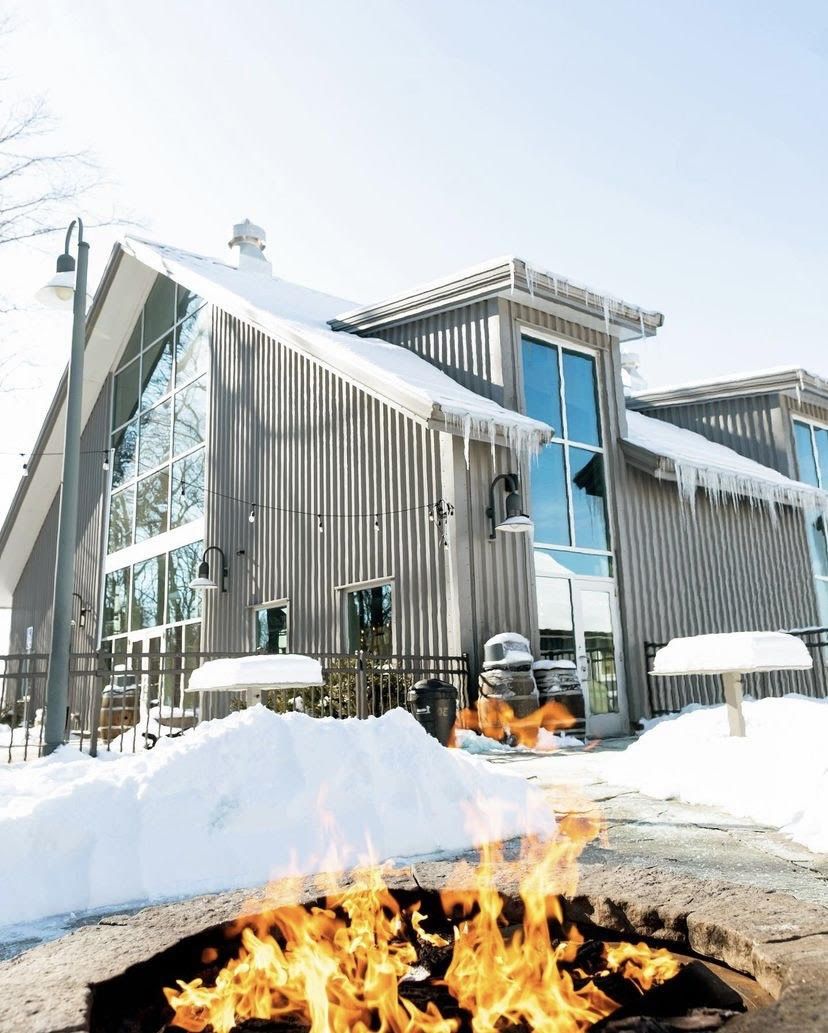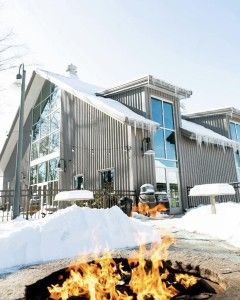 Snuggle Up
The month of love is all about escaping the norm and spending some quality time with your sweetie. What better way to do that than to snuggle up tight to each other in a place perfect for romantic getaways. Rated one of the best romantic Inns in Michigan, Goldberry Woods has luxury accommodations and hospitality. You won't have to lift a finger, and you can focus all your attention on your very special valentine. Boasting gas fireplaces and two person jacuzzi tubs in ALL of our suites, the two of you can relax in peace. Venture across the driveway and wade into our heated pool and hot tub. With twinkle lights strung through the enclosure, let romance bloom with an evening swim or soak.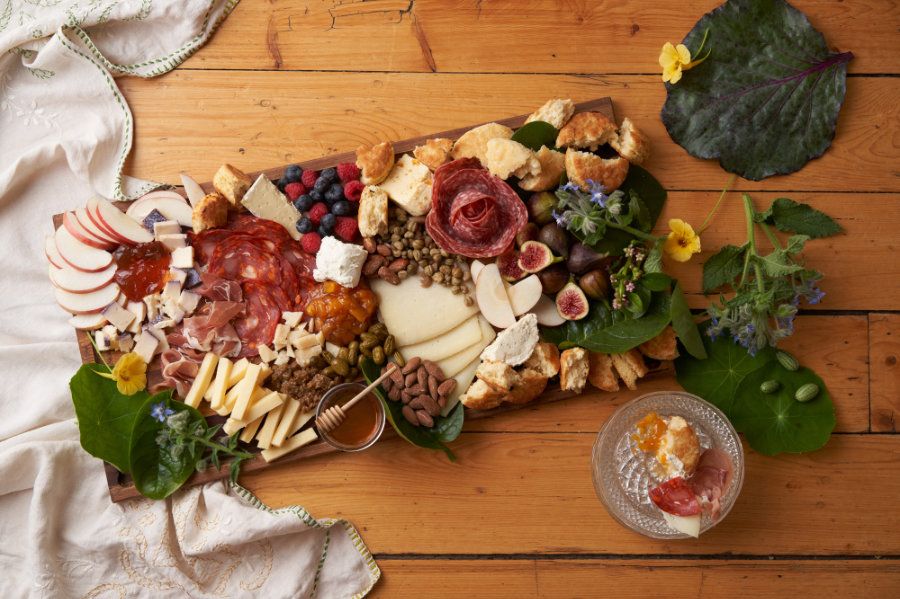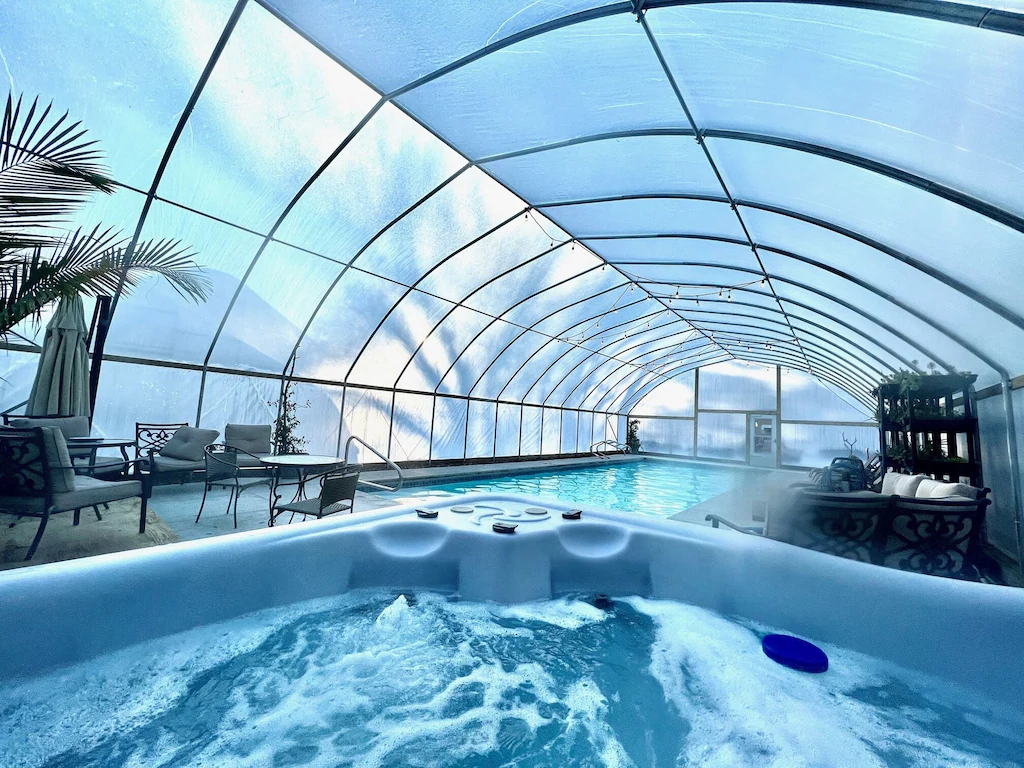 To top it all off, Goldberry Woods offers unique and handcrafted breakfast every morning of your stay. Designed around dietary restrictions, you can even get breakfast delivered straight to the door of your suite so you can enjoy breakfast in bed with your sweetie. If you look close enough you might just find how we sneak chocolate into almost every breakfast during the month of February. Don't forget to add wine, sparkling wine, or charcuterie to your stay as well! Three day stays will include a free dessert board! We look forward to your visit!