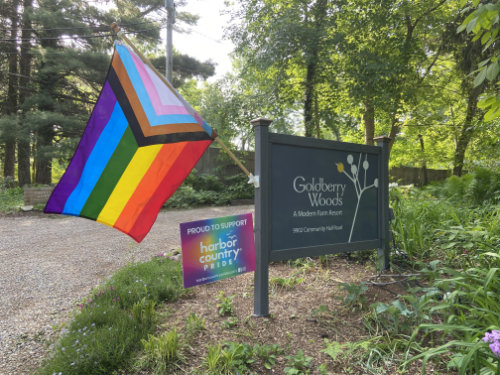 It is Harbor Country's very first Pride Week, and we could not be anymore excited to help this community celebrate! There is so much to go see and do here in Harbor Country if you are looking to support and attend some of the events. The Harbor Country Pride Website will be a great resource to find when and where all the events take place.
There is something to do for everyone! The weather this week looks like it is shaping up to be great for the Kayak Tour and Hiking Event. On Friday there is an Art Walk through local galleries to raise awareness about and showcase LGBTQIA+ artists. Many of the Restaurants here in Harbor Country have even created and are serving specialty dishes and cocktails to show their Pride and support. Saturday, Froehlich's is hosting THE event of the week. Club Rainbowwill be a night of celebrating with Drag, Drinks, and DJ to celebrate and raise awareness for LGBTQIA+ Community! Tickets are $20 and it looks like an event that we don't want to miss!
Other businesses are getting involved as well, including Goldberry Woods! Come check out our Market Stand this Week to see how we are celebrating. Julie has done a beautiful job putting together some specialty succulents to sell, and all proceeds from the Market Stand this week are going to the six different local charities these events are meant to support. You can always come and see our rainbow of flowers that are almost always in bloom on our property as well. Julie has put together a scavenger hunt activity (fun for all ages), where guests and visitors can walk around to try to find a flower or plant of each color. If you are lodging with us this week, don't forget to mention Pride Week for an extra 15% off your total stay!
Summer is officially here and we are excited to kick it off with this week of rainbows, love, and support. We cannot wait to see all the PRIDE that Harbor Country has to offer!
~Carly Kveton