We spent most of our summer booked with groups who used the Inn as a Vacation rental. As a plan was established  in Michigan we became more comfortable turning over rooms and cooking for our guests again once sanitation guidelines became clear.  As the summer started to slow down, we returned to our full-time duties as a Bed and Breakfast. We are happier than ever to be serving some of our favorite recipes to our BnB guests again, even though it looks a little different than usual. We moved breakfast prep from the open-concept Inn to the commercial kitchen in our new barn venue! The learning curve associated with switching kitchens is something you will never understand unless you are a part of it, but we are mask-clad, making it work, and adapting quickly! Even breakfast today looks a lot different that it did two months ago.
When we started serving breakfast again we started off slow. We were out of practice (almost FIVE MONTHS!) and needed to ease back into it. We scrambled to pack our breakfasts into any containers we could get our hands on…..Which happened to be galvanized roasting pans that Julie had laying around the house. We have since upgraded and each room now has their own apple crate delivered full of everything they need, including a very full Goldberry Woods Breakfast.
We are working hard to find new recipes (like tiramisu pancakes) as well as incorporating some of our old favorites. Guests fill out order slips daily so we know what they want and we are still accommodating as many special diets as we can!! All food gets nestled into a nosh box with loads of edible garnishes from our garden.
Our fun and creative Farm to Table breakfasts are changed up each morning! In each apple crate guests have the possibility of finding our favorite coffee, fresh baked cinnamon rolls oozing with Browned Butter Bourbon Cream Cheese glaze, Pumpkin Spice Pancakes dripping with Apple Cider Syrup, Southwestern Style Egg Strata topped with Cilantro Lime Sour Cream, and soooo many more of our favorites.
Each breakfast is considered two courses, just like if you were to sit in our dining room. Our starters, like oatmeal or yogurt parfaits are packaged into mason jars alongside any drinks that our guests order as well. As food is finished, it gets packaged up and put into the designated crates and then off it goes.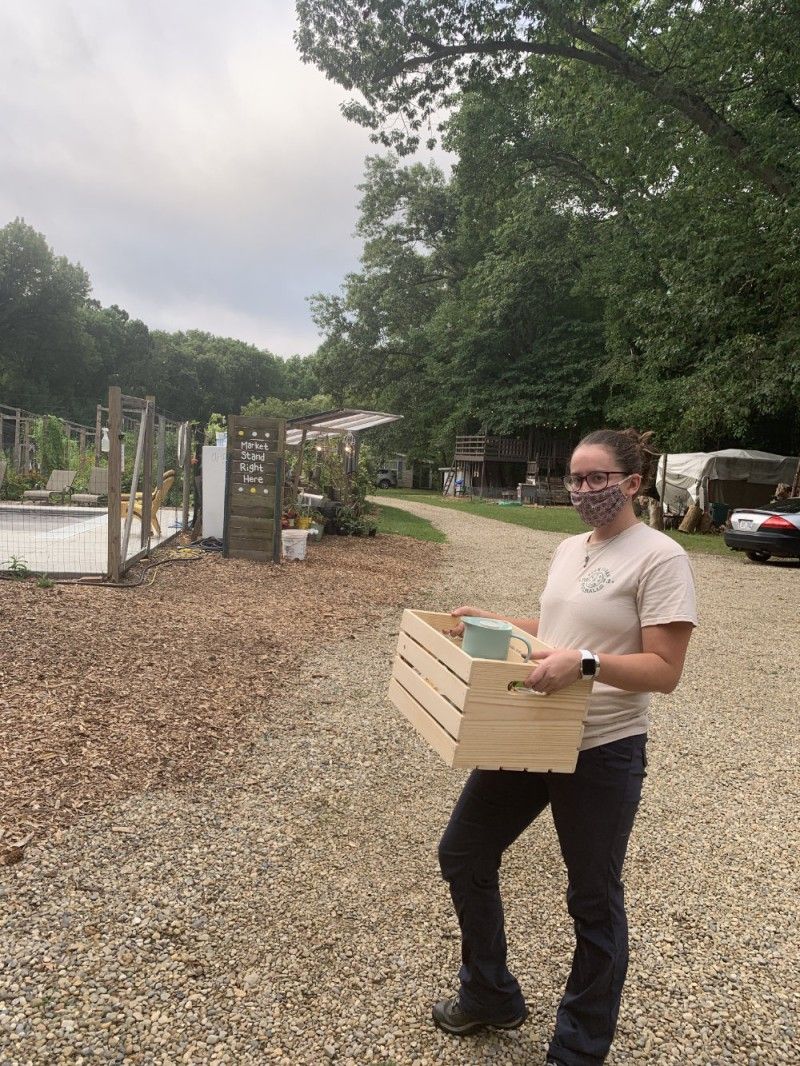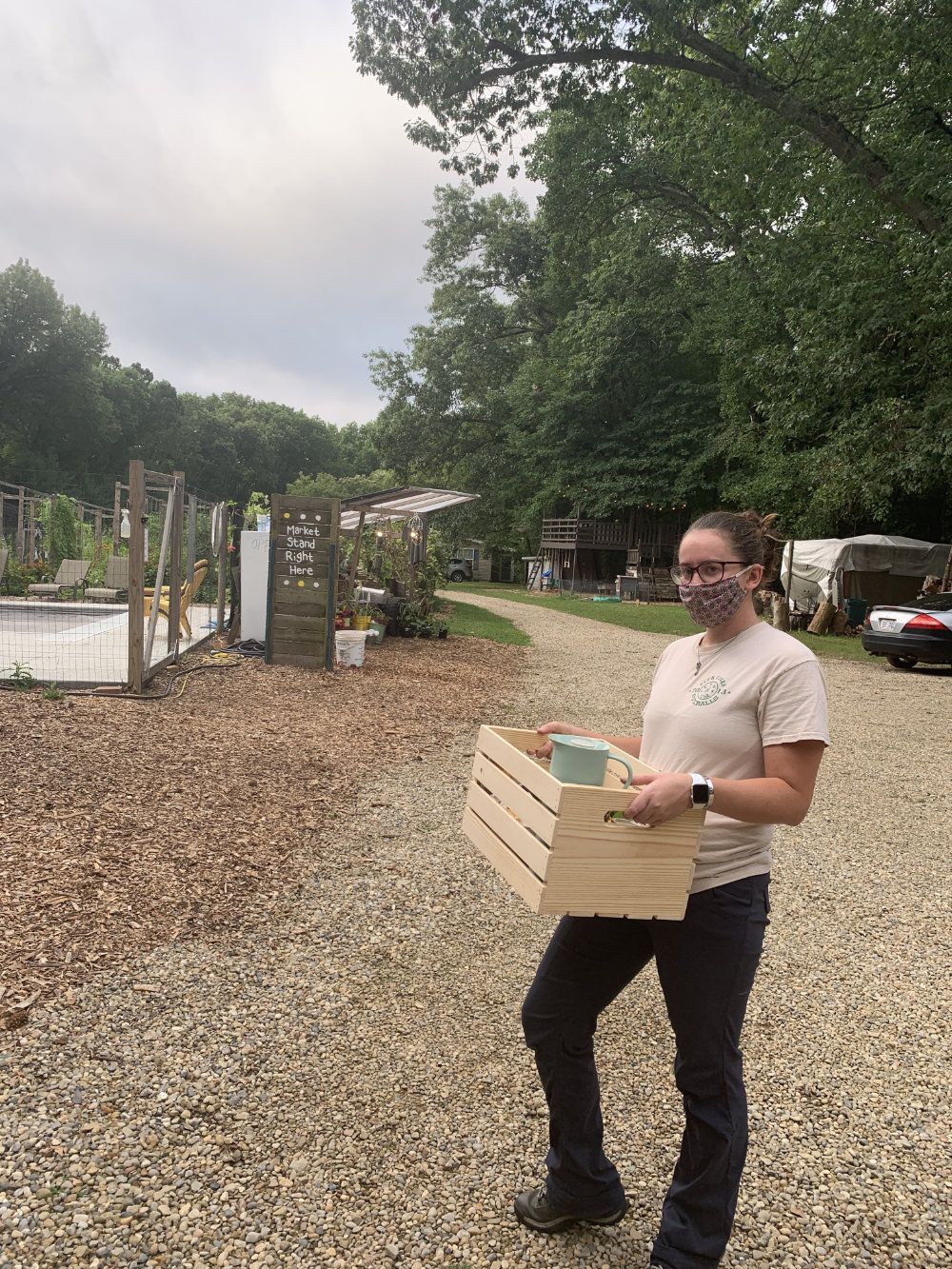 While food is delivered directly to each room, guests have the option to unwrap and eat their breakfast in their rooms or in our dining area(while maintaining social distancing standards). While the weather is still beautiful, we have even had guests eat on the patio of the Inn and poolside! They can even text or call Julie for refills on coffee or any delicious goody that they need more of.
Julie, Carly, and the rest of the staff really miss interacting with guests in the communal dining room from the open kitchen. Julie is sometimes found wandering around muttering "no one puts Baby in the corner". But when it is safe, we will be back at it out in the open.
Until then, stay safe and healthy!