We were so pleased to be able to let another happy couple celebrate their love this past month with an Elopement right here at Goldberry Woods. Cameron and Zenaida carried all of their happiness with them as her dress flowed down the deck stairs and down the pine row. Zenaida's dress was embellished with tiny jewels that sparkled in the sunlight just like her smile. And Cameron's face lit up as she met him under the arbor where Julie guided them through their vows.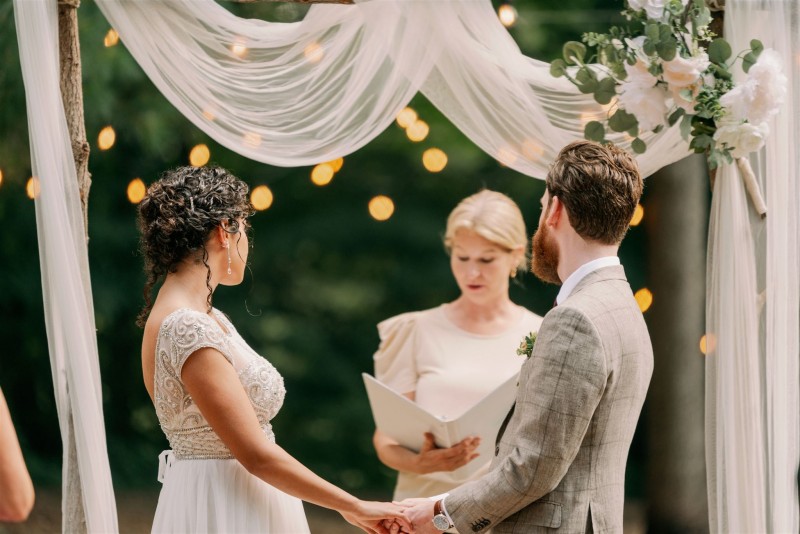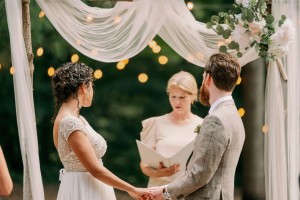 Our Photographer, Ashley Wentz, has done such an amazing job capturing the two elopements we have had so far (and in only an hour long session!!). For each of our Elopement packages we provide couples with a sweet six-inch wedding cake, flowers arrangements (from our farm, if they are in season), a one hour professional photography session, a champagne toast, the service, and one of the most beautiful locations to get married during any season.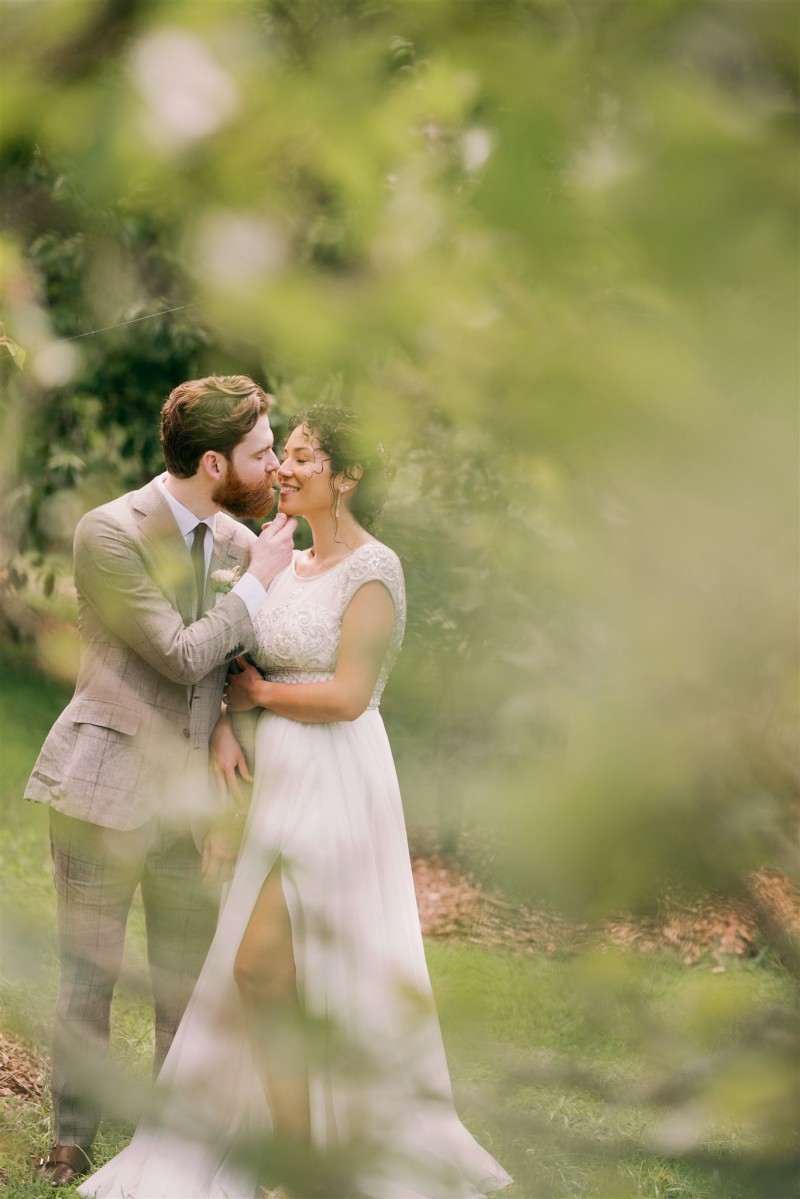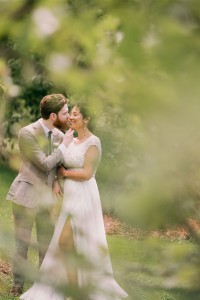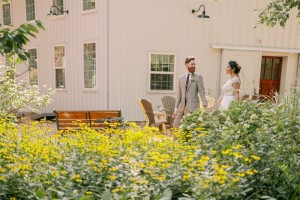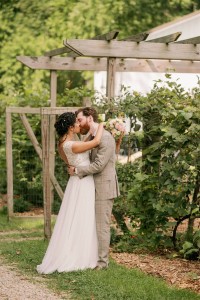 This elopement felt a little more special to us this time. This was our first elopement that we coordinated during flower cutting season! We have been excitedly creating bouquets to sell in our Market Stand, but this was the first time we were able to create a Bouquet and Boutonniere for our very own Bride and Groom! Julie did such an amazing job trimming and arranging Zenaida's Bridal Bouquet. Walking around for upwards of an hour with a fistful of flowers, sending Carly to go cut more of this flower or that flower because she didn't want to lose the shape of her masterpiece,  in order to create something as close to perfect as we possibly could. After picking up the cake from Blackcurrent Bakehouse in Union Pier, Carly delicately arranged flowers onto the cake to compliment all the other flowers.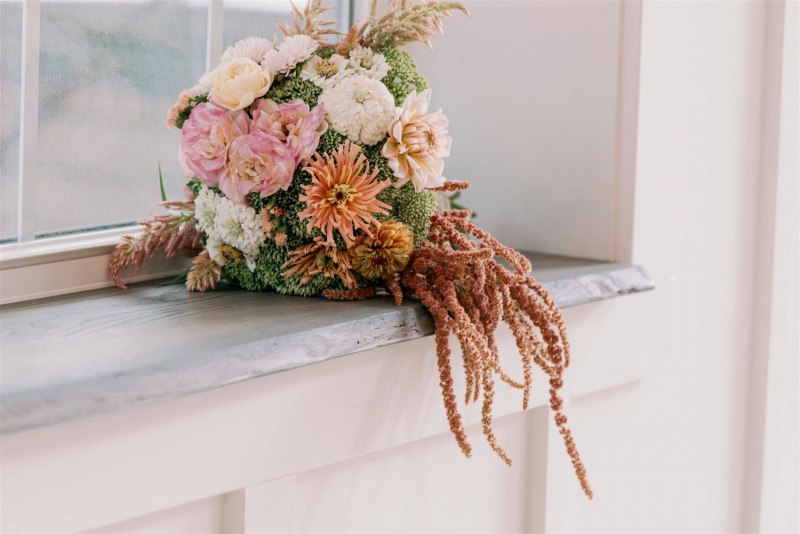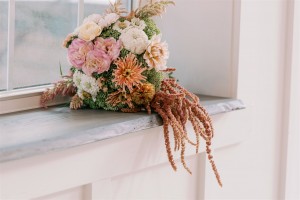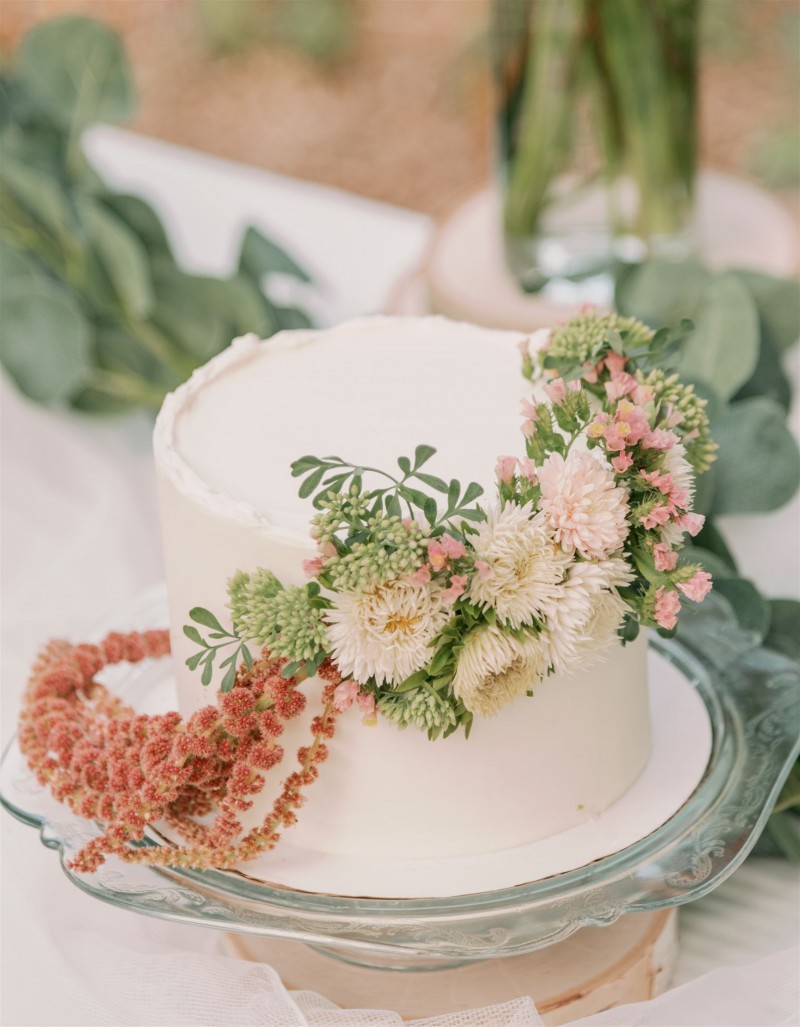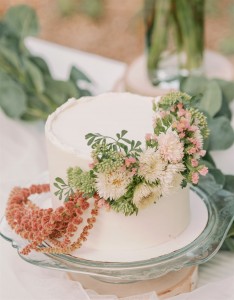 The couple brought several of their friends and family with them for the ceremony, and we were able to set up an intimate setting in our beautiful row of pine trees. The arbor was draped in sheer fabric with another arrangement of flowers that Julie put together. Rustic benches were set up for the guests, and Edison bulb lights lined the tree tops to set the mood.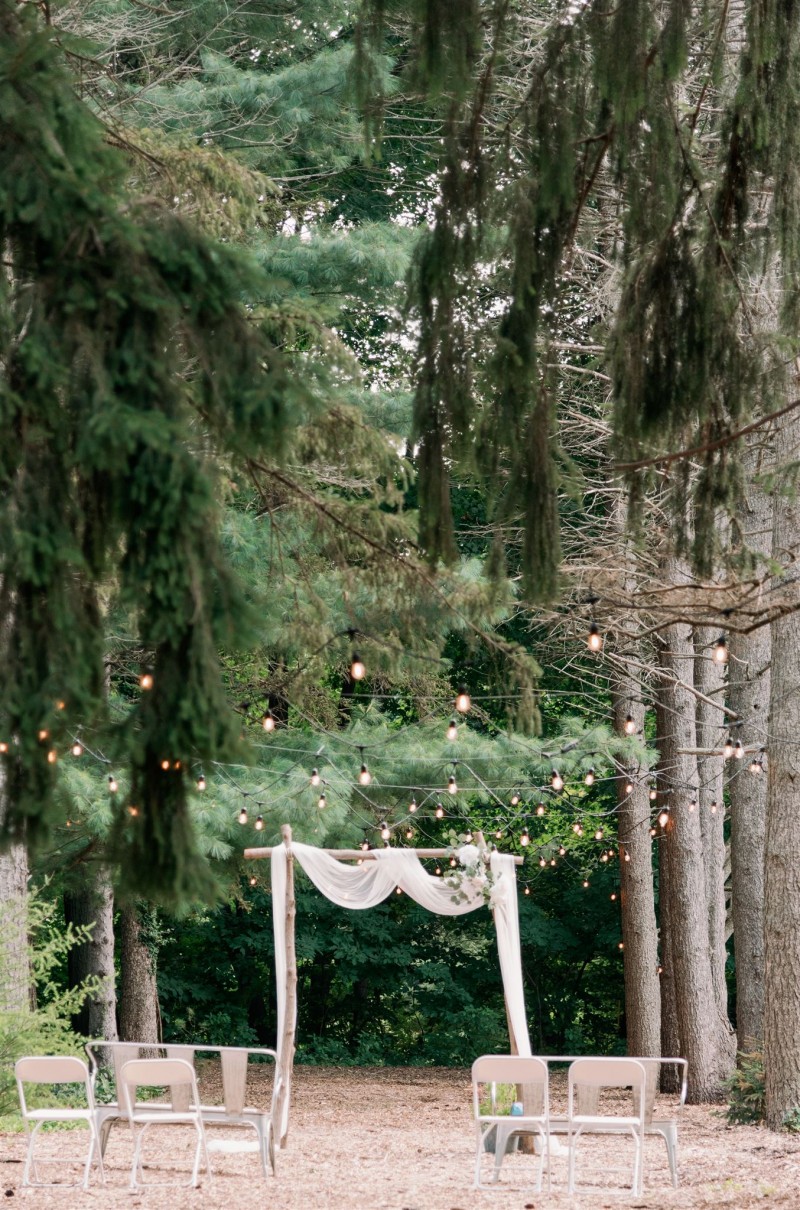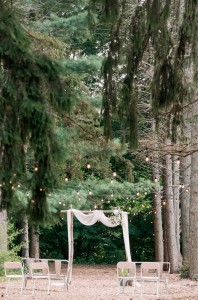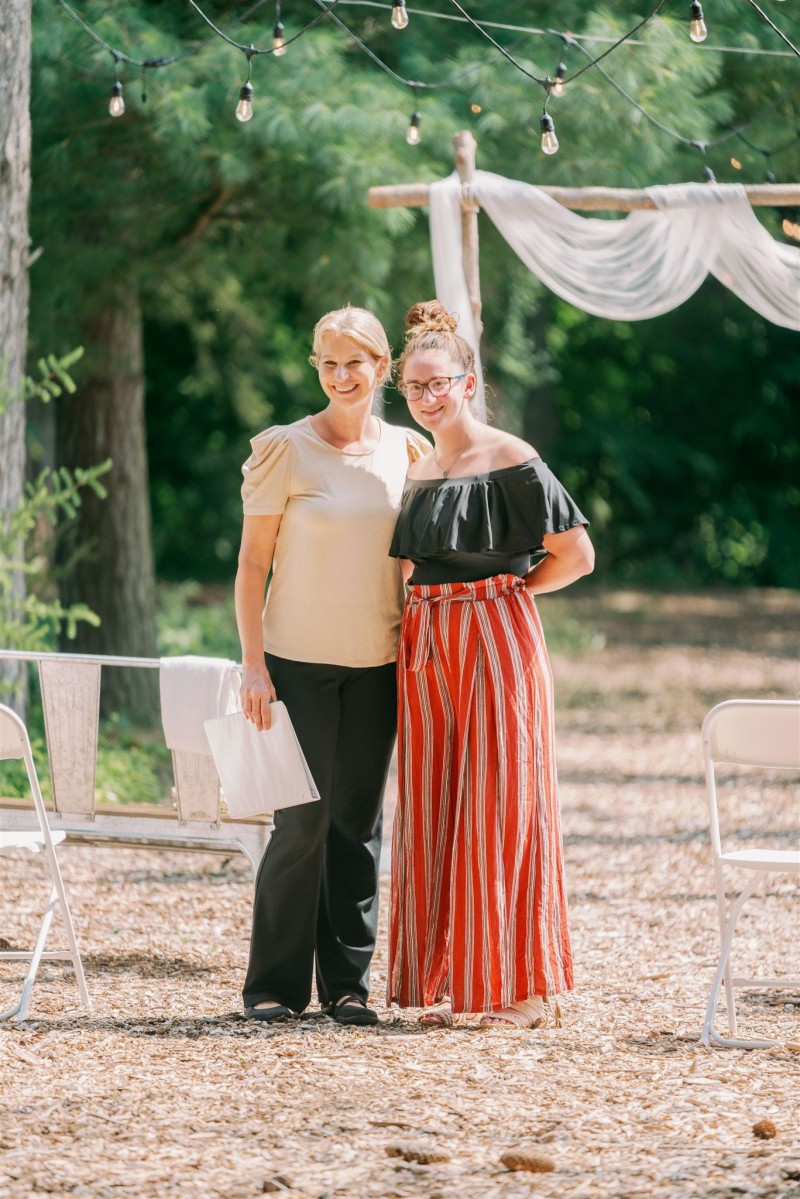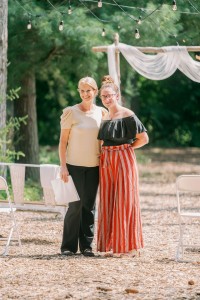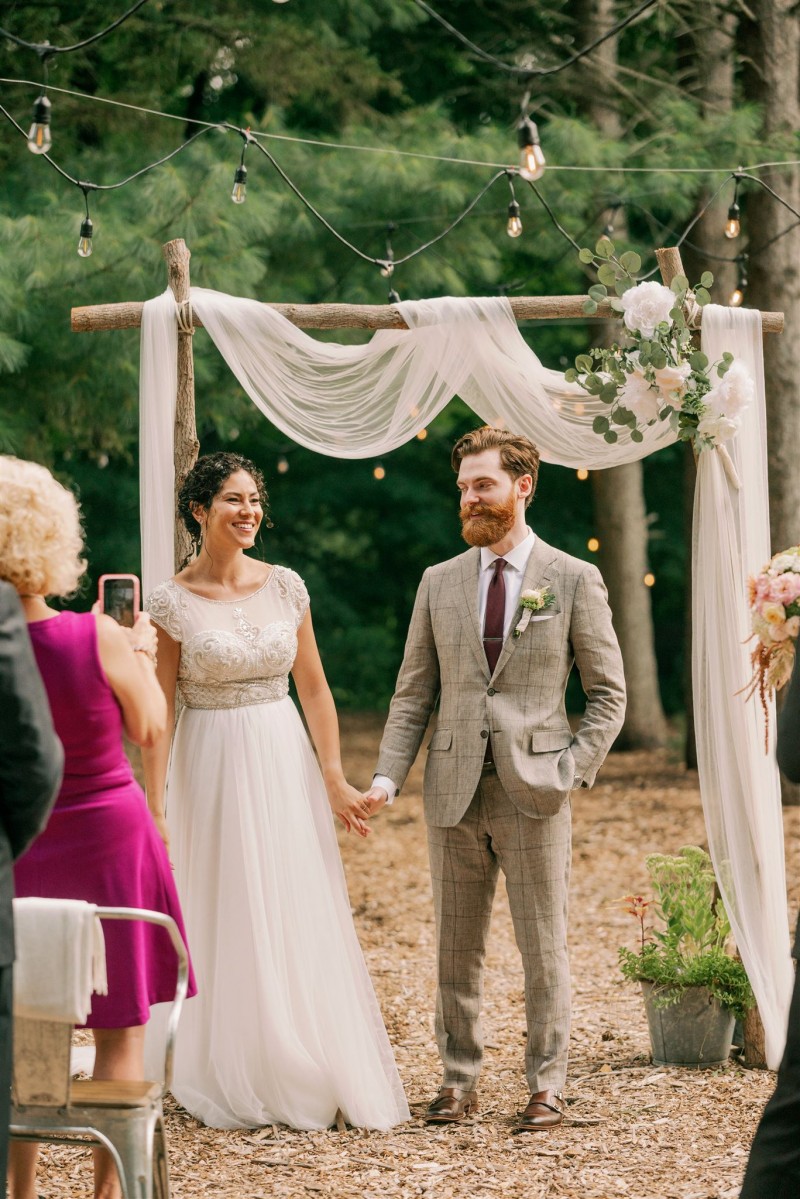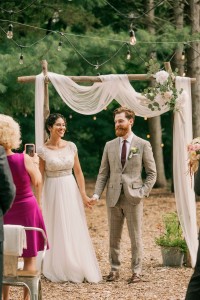 We could not be any happier for Cameron and Zenaida. We wish them all the happiness in their marriage and thank them for chooses to have their ceremony here. We look forward to helping many more couples get hitched here at Goldberry Woods!
~Carly Kveton