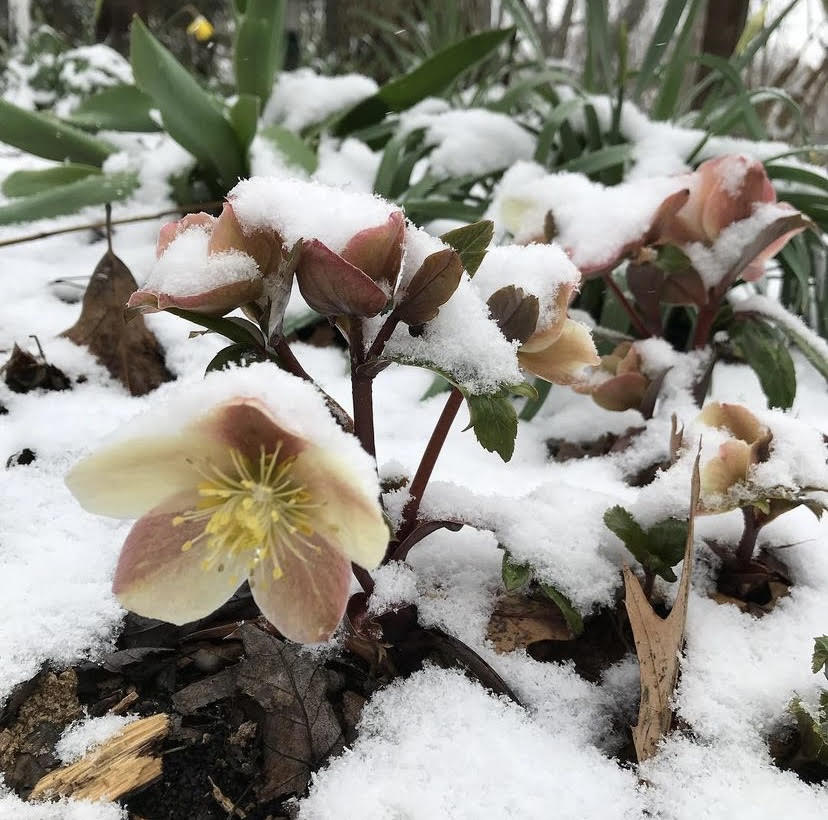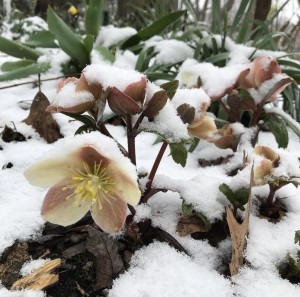 February and March are still Harbor Country's second-season, but we promise that there is still tons to do, while enjoying the quieter pace! Read  on for inspiration on how to best spend 72 hours in Southwest Michigan during Late Winter and Early Spring.
Day 1
9:00am-10:00am – Enjoy a delicious three course breakfast at Goldberry Woods. Delivered right to your bedroom door, unpackage your basket of sweet and savory treats paired with fresh brewed coffee.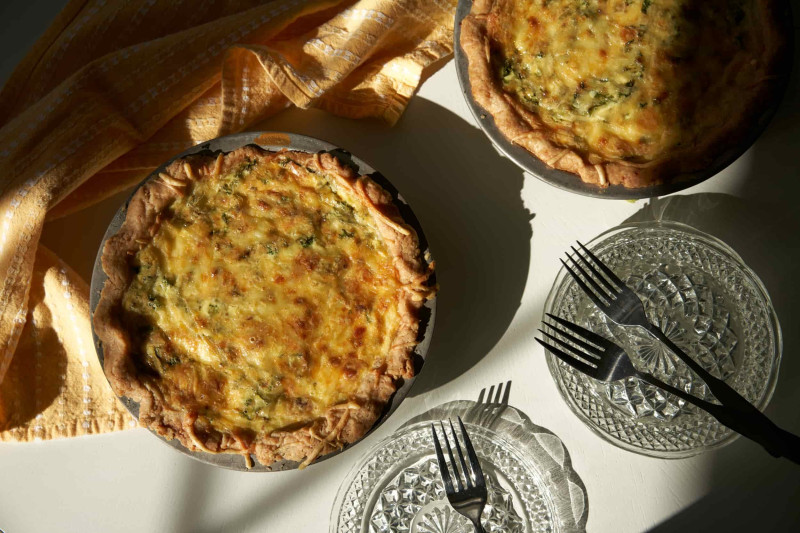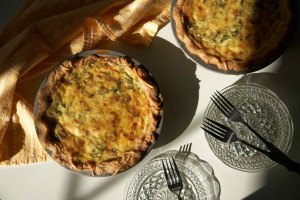 10:30am-12:00pm – Starting in New Buffalo, make your way up Red Arrow Highway. Stop into Sojourn to see the curated goods or stop at one of the Antique Malls peppered along the sides of the road. All individually named after the town they are located in you are sure to find a treasure to bring home from one of these Harbor Country treasure troves.
12:30pm – Lunch @ Union Pier Social. This up and coming restaurant has yet to disappoint, with their seasonally changing menu.
2:30pm-4:00pm – Wine Tasting at Dablon Winery. They still have their igloos erected outside, so you have the chance to enjoy a glass of wine and snack amongst the snow.
5:30pm – Dinner @ Timothy's. Right down the road from Goldberry Woods, Timothy's consistently amazing food has kept us coming back time and time again. Nightly specials and weekly dinner deals are just a bonus on top of how good the food and atmosphere are.  We call Tim the "Master of Sauces."
If you are looking for some after-dinner fun we recommend the Four Winds Casino in New Buffalo where you will find not just all the games, but delicious food, drink, and shopping as well. Not a Casino person, we have recommendations for you as well! False Front brings a modern speakeasy feel, with some of the most delicious hand crafted drinks in Southwest Michigan.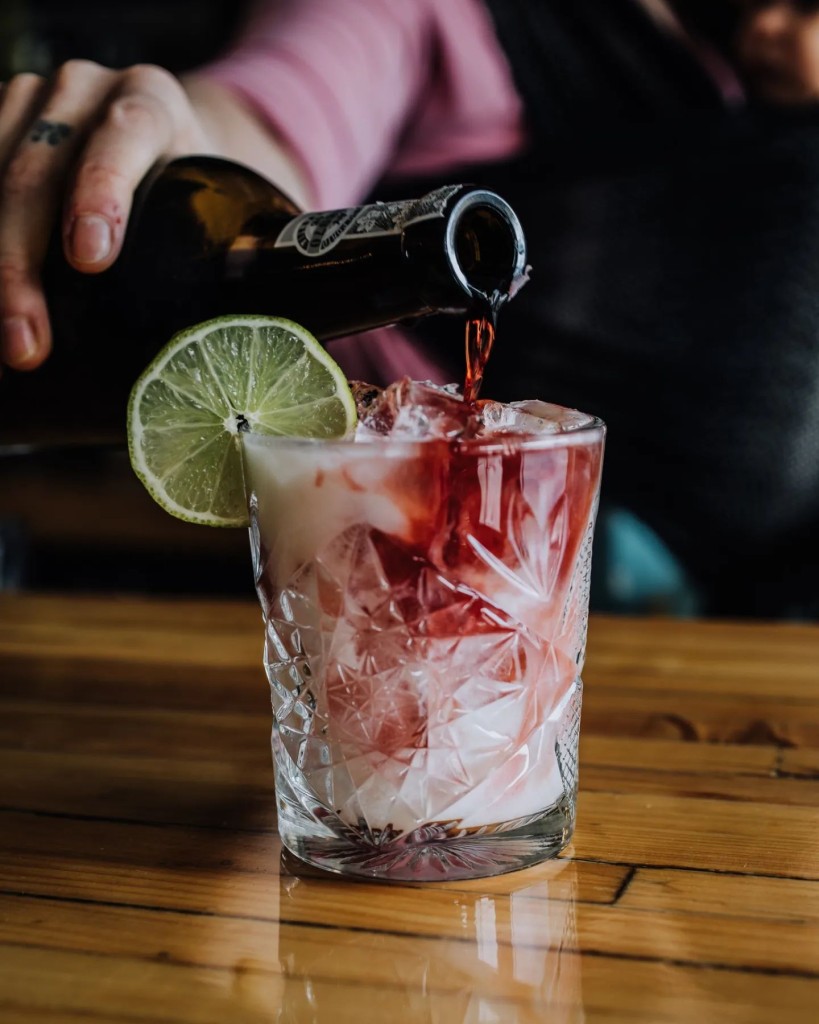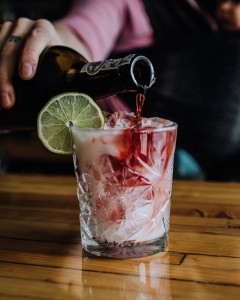 Day 2
9:00am-10:00am – Something new a delicious for Breakfast at Goldberry Woods. Enjoy it in our Sunroom; overlooking the barn and yard, where bulbs are just starting to poke out of the ground and through the snow.
11:00am-12:30pm – If the weather cooperates, and there is snow on the ground, grab one of our sleds and hike Warren Dunes to sled down to the bottom!
12:45pm – Warm up with Coffee and a Pastry from Black Currant Bakehouse. Their everchanging seasonal pastries and drink specials will peak your taste buds with something delicious and unique.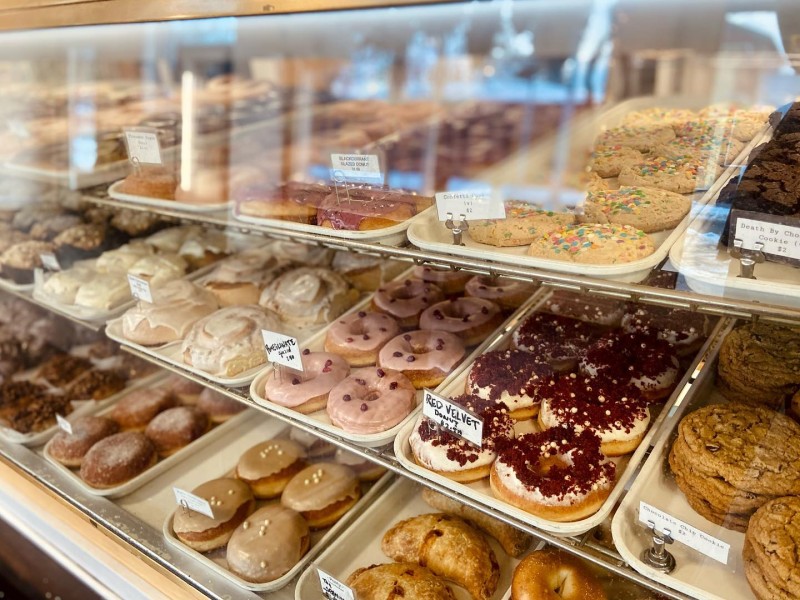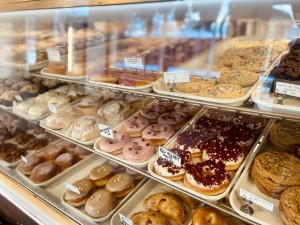 1:15pm – Lunch @ Greenbush Brewery. With delicious beer and even better barbeque, Greenbush is sure to please everyone. Before you leave town, you can stop at Sawyer Garden Center and take a little stroll through sprawling corridors garden supplies, gourmet goodies, home decor, boutique clothing, wine and beer, pet supplies.  We could spend hours in that place!
2:30pm- 3:30pm – Bowling @ Peat's Cider Social in Stevensville. The retro bowling alley was brought back to life, with a twist! Not only can you bowl, but you can enjoy some craft ciders, seltzers and snacks as well!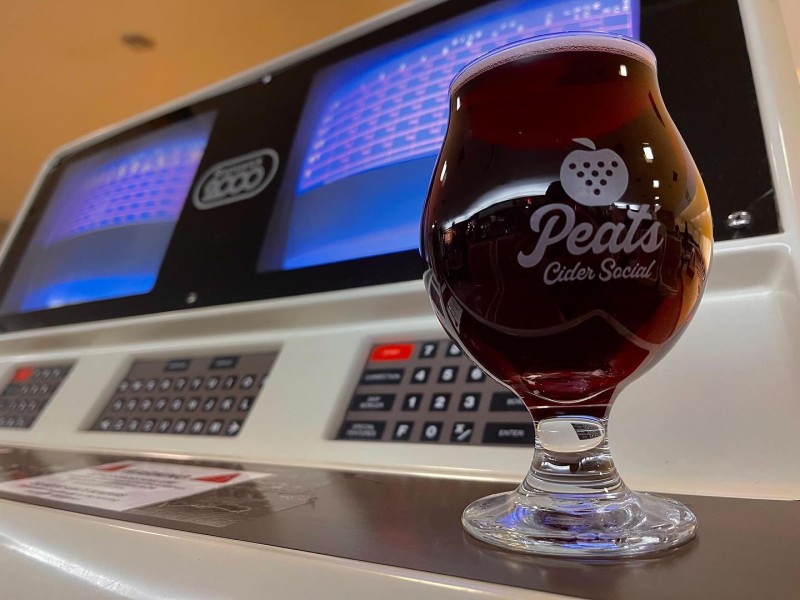 4:00pm-5:00pm – Didn't get enough antiquing yesterday? Or just want to experience another one of Southwest Michigan's small towns? Head to Three Oaks and browse the shops. You can grab a snack while you walk or find a treasure in one of the many galleries or vintage shops. Before leaving town be sure to stop by P and E bottle shop to pick up a bottle of wine!
5:30pm – Enjoy dinner at Froehlich's Kitchen and Pantry downtown Three Oaks. This beautiful stop is located across the street from their original bakery and deli.
After heading back to your cozy guest room at Goldberry Woods. Enjoy your P&E bottle shop wine with a hand crafted charcuterie board put together with handmade jams, jellies, and mostarda. The Staff at Goldberry Woods can have it ready upon your arrival so that you can enjoy it whenever you are ready.
Day 3
9:00am-10:00am – One last deliciously unique breakfast served at Goldberry Woods before heading out for your last adventures in Southwest Michigan.
11:00am-12:00pm – You decide to enjoy the 30 acres that Goldberry Woods has to offer, because the sun is up, the sky is blue, and while the air might be crisp you can feel the warmth of spring from the sun. Hand in hand you walk to the back of the property where you will pass our ducks, chickens, and quail. The farm field, still bare is awaiting its first spring crop to be planted. As you step through the orchard, past the vintage avions (which are currently being remodeled as Glampers for this summer!) to the River Trail where you can hike along the Galien river and into the woods.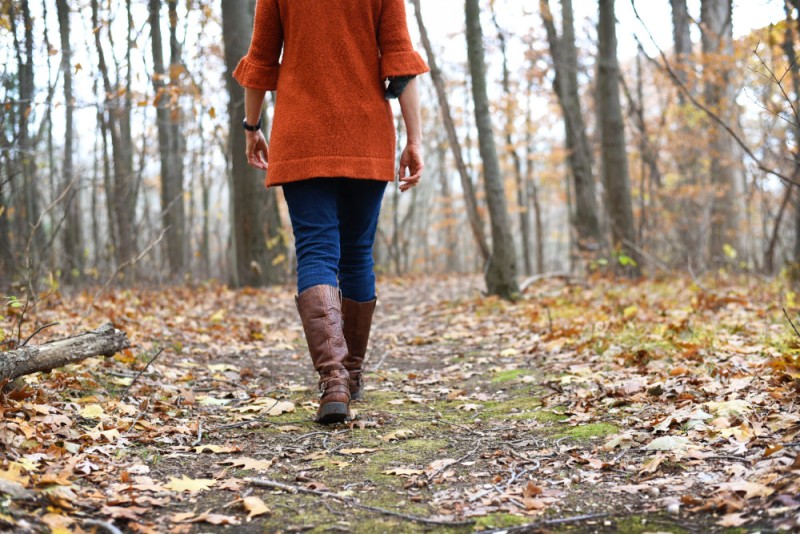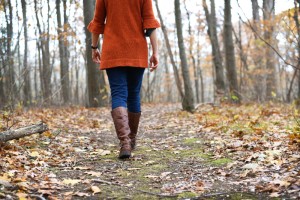 12:30pm-1:30pm – If the hike worked up an appetite head down to David's Delicatessen in New Buffalo. Get yourself a coffee, sandwich, or pastry….or all three.
2:00pm-3:30pm – New Buffalo has many small shops that you can browse as well. Stop in Custom Imports for some unique international décor. Or The Hidden Gem where you will find the best of some local artisans. Small clothing boutiques are also peppered up and down Whitaker for those who love to shop.
We love to share our knowledge and recommendations. The area is rich with good food and drinks. Never hesitate to ask our owners and staff for other choices and favorites!
~Carly Kveton